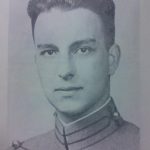 1925 – Born in Leon, Anastasio Somoza Debayle. Somoza, was a Nicaraguan dictator and officially President of Nicaragua from 1967 to 1972 and from 1974 to 1979. He was the last member of the Somoza family to be President, ending a dynasty that had been in power since from 1936. Anastasio Somoza, was eventually killed while in exile in Paraguay.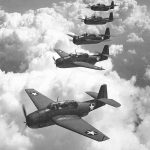 1945 – Flight 19, a group of military aircraft, the Avengers, disappears in the Bermuda Triangle, one of the most famous aviation mysteries in history. They departed from the base of Fort Lauderdale. As a result, all 14 pilots were considered missing. Navy investigators could not determine the exact cause of Flight 19 loss.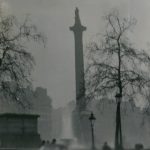 1952 – The Great Smog phenomenon occurs in the United Kingdom. In a period of cold weather, combined with an anticyclonic and odorless state, it collected air pollutants, mostly emanating from the use of coal, to form a thick layer of smog over the city. As a result of this smog, in the coming days, over 12 thousand people would lose their lives.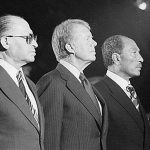 1977 – Egypt sever diplomatic relations with Syria, Libya, Algeria, Iraq and southern Yemen. This measure was taken, in revenge for the Tripoli Declaration against Egypt. That same year, official Cairo signed a ceasefire agreement with Israel, mediated by the United States. Diplomatic relations with these countries would be re-established a few years later.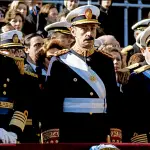 1983 – A military junta overthrows the dictatorial regime in Argentina. Also known as the National Reorganization Process, this junta took power in 1976, through a coup. Its leaders ruled the country with an iron fist, causing the arrest, torture, and execution of thousands of innocent people.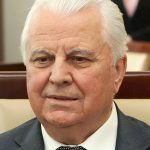 1991 – Leonid Kravchuk is elected Ukraine's first president. Kravchuk is a former Ukrainian politician and its first President, who served from December 5, 1991, until his resignation on July 19, 1994. He is also a former Speaker of the Verkhovna Rada and a member of the People's Assembly. serving in the Social Democratic Party of Ukraine.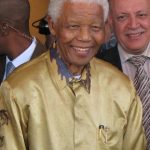 2013 – Died at the age of 95 in Johannesburg, Nelson Mandela. Mandela, was a revolutionary, and South African anti-apartheid political leader who served as its President from 1994 to 1999. He was the country's first colored leader and the first to be elected in a fully representative democratic election. His government focused on dismantling the apartheid legacy.