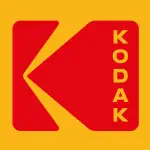 1888 – George Eastman and Henry Strong establish the famous Rochester-based Kodak photography film company. Over 130 years Kodak would become one of the most important in terms of photography, printing process, and photo printing worldwide.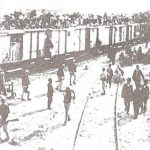 1912 – The Albanian General Uprising against the Ottoman Empire takes place. The armed uprising would be led by Ismail Qemali, Isa Boletini, Hasan Prishtina, Bajram Curri etc. After the successful completion of this uprising, the High Gate of Istanbul was forced to sit down in talks and meet the conditions of the Albanian side where the most important would be the Declaration of National Independence on 28 November.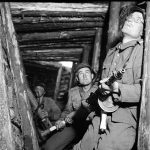 1944 – Finland declares a ceasefire with the Soviet Union, following a bloody four-year war otherwise known in world historiography as the Continuing War. During this ceasefire the troops of the Soviet Red Army, and that of Finland were automatically withdrawn to the former borders of these two states. During this war the Finnish-German troops would lose about 100,000 while the Soviet ones over 500,000 (where half would die as a result of the extreme cold of the north).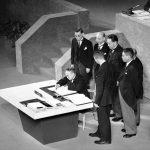 1951 – For the first time in the world, the first intercontinental television broadcast takes place live in San Francisco, USA. During this broadcast, the signing of the Japan Peace and Friendship Treaty with 50 countries of the world, including the USA, was seen in the eyes of millions of viewers. This treaty was the third of its kind with a losing power of World War II after that with Italy and Germany.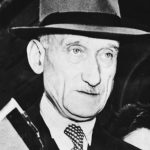 1963 – French Prime Minister Robert Schuman, President of the Council of Europe, dies. Schuman would be the main initiator for the establishment of the European Union, the Council of Europe, and NATO in the 1950s.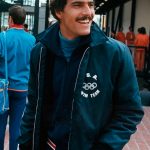 1972 – US swimmer Mark Spitz becomes the world's first athlete to win just seven gold medals in a sporting event such as the Munich Olympics. During these games, the American Olympic swimming team managed to come out first by winning a total of 43 medals of which 17 were gold.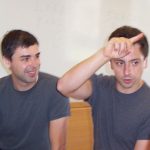 1998 – Two computer scientists, American Larry Page and Russian Sergey Brin, will forever revolutionize the Internet world by founding Google, one of the most powerful computer research companies. In two decades, Google has over 2 billion users and 105,000 employees.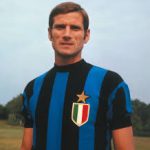 2006 – Giacinto Fachetti dies at the age of 64. Famous Italian footballer, world runner-up at the 1970 World Cup in Mexico, and European champion in Italy in 1968. Fachetti has also made an excellent appearance with Inter, becoming one of the legends. of this team with which he won several national and international trophies.