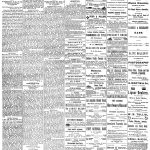 1881 – The first issue of the Los Angeles Times is published in the United States. It has the fourth largest circulation among newspapers in the US, and is the largest US newspaper not headquartered in the East Coast. The newspaper is known for covering important issues for the US West Coast, such as immigration trends and natural disasters.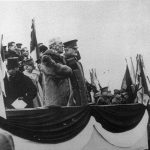 1918 – US President Woodrow Wilson travels to World War I peace talks in Versailles, becoming the first US President to travel to Europe while in office. He would also be the main initiator for the development of the Paris Peace Treaty, which would be held a year later. Wilson would also widely support the establishment of the Albanian state.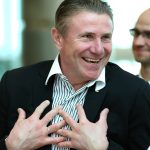 1963 – Sergey Bubka is born in Voroshilovgrad, Ukraine. Bubka, is a former Ukrainian high jumper. He represented the Soviet Union until its dissolution in 1991. Bubka was twice named Athlete of the Year in the High Jump. Bubka, won six World Championships in the sport, and broke the high jump record 35 times. His most famous records are 6.0 and 6.10 meters.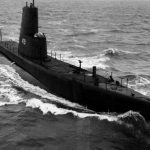 1971 – PNS Ghazi, a submarine belonging to the Pakistan Navy, is sunk during the Indo-Pakistani Naval War. PNS Ghazi, starting from being a single submarine in the Indo-Pakistani war, disguised itself as the elite of the Pakistani Navy, until it sank under mysterious circumstances off the east coast of India. It conducted naval operations en route to the Bay of Bengal.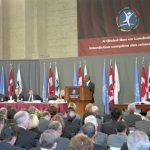 1977 – A Malaysian Airline System Flight 653 civilian aircraft is hijacked and then crashes in Johor, Malaysia. As a result, all 100 passengers on board were killed. The plane was hijacked as soon as it reached the height of navigation. The circumstances in which the abduction and subsequent clash took place remain unresolved. This is the deadliest aviation disaster in Malaysia.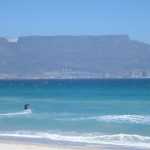 1981 – South Africa grants independence to Ciskei's "homeland" (not recognized by any government outside South Africa). Ciskei was a nominally independent state in Bantustan, South Africa. It covered an area of ​​7,700 square kilometers, completely surrounded by what was then Cape Town Province, on a small coastline along the shores of the Indian Ocean.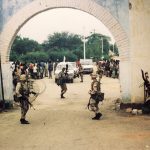 1992 – During the Somali Civil War, US President George H. W. Bush orders the withdrawal of 28,000 US troops to Northeast Africa. During this civil war, nearly half a million people would lose their lives and 1 million refugees would be displaced. Also, from American troops, 20 Marines would lose their lives in the battle of Mogadishu.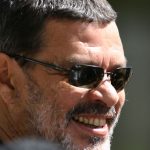 2011 – Dies at the age of 57 in S Sao Paulo, Socrates. Socrates, was a Brazilian footballer who played as an attacking midfielder. Easily known for its beard and headband, Sócrates became "the symbol for a whole generation of football supporters". In 1983, he was named South American Footballer of the Year. In 2004, he was named by Pele in the list of the 100 greatest players in the world.