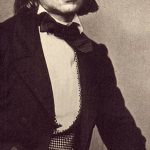 1886 – Franz List dies at the age of 75. List, was a Hungarian composer, virtuoso pianist, conductor, music teacher, and organizer of the Romantic era. He is widely regarded as one of the greatest pianists of all time. He was also a writer, philanthropist, Hungarian nationalist and Franciscan tertiary.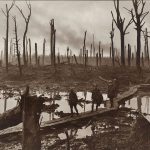 1917 – Battle of Passchendaele near Ypres, Belgium begins during World War I. The battle took place on the Western Front, from July to November 1917, for control of the ridges south and east of the Belgian city of Ypres in the West Flanders, as part of a strategy set by the Allies in November 1916 and May 1917.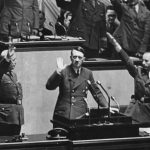 1941 – Under the direction of Adolf Hitler, Nazi official Hermann Goring orders SS General Reinhard Heydrich "to present as soon as possible a general plan of administrative material, and the necessary financial measures, for the final settlement of the question of Jews. "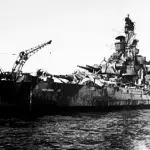 1948 – The USS Nevada is sunk by an air torpedo after surviving two atomic bombings (as part of post-war evidence) and is used for target practice by three other ships. The USS Nevada (BB-36), the United States Navy's second ship, was the main ship of the two Nevada-class battles.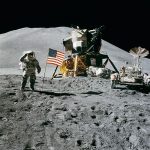 1971 – Apollo 15 astronauts become the first to board a lunar carrier. Apollo 15 was the ninth mission defeated in the United States Apollo program and the fourth to land on the Moon. It was the first J mission, with a longer stay on the Moon and a greater focus on science than previous landings.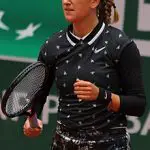 1989 – Born in Minsk, Victoria Azarenka. Azarenka is a professional tennis player from Belarus. She has won two Australian Open singles titles (2012 and 2013), becoming the only Belarusian player, male or female, to win a Grand Slam singles title. She is considered one of the best tennis players of all time.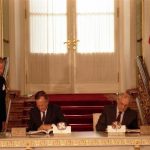 1991 – The United States and the Soviet Union sign the START I Strategic Arms Reduction Treaty, the first to reduce (verify) the two countries' reserves. START negotiated the largest and most complex arms control treaty in history. It significantly reduced the nuclear fillings of both countries.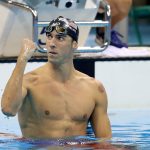 2012 – Michael Phelps breaks the record set in 1964 by Larisa Latynina for the most Olympic medals won. Over the three Summer Olympics events, Phelps would manage to win a total of 52 medals in total, most of which would be gold medals. He is considered to be the best swimmer of all time.