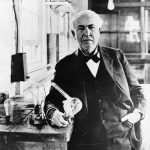 1879 – Thomas Edison demonstrates the first incandescent flame to the public in Menlo Park, New Jersey. The first successful test was on October 22, 1879, and lasted 13.5 hours. Edison refined this design, and by Nov. 4, 1879, he filed an American patent for an electric lamp using "a carbon fiber wrapped and connected to platinum contact wires."
1936 – Miguel d Unamuno dies at the age of 72 in Salamanca. Unamuno, was a Spanish essayist, novelist, poet, playwright, philosopher, professor of Greece and the Classics, and later rector at the University of Salamanca. His main philosophical essay was The Tragic Sense of Life, and his most famous novel, Abel Sánchez, The History of a Passion, a modern exploration of the history of Cain and Abel.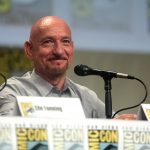 1943 – Born in Snainton, Ben Kingsley. Kingsley, is an English actor of Indian descent with a career spanning over 50 years. He has won an Oscar, a Grammy, a BAFTA, two Golden Globes and a Guild Awards Screen Actors. Some of his performances are, Gandhi, Schindler List, Twelf Night, Sexy Beast, House of Sand and Fog, Lucky Number Slevin, and Shutter Island.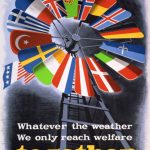 1951 – During the Cold War, the Marshall Plan for the reconstruction of post-war Europe ends. During this plan, more than $ 15 billion in foreign aid (mostly US) was distributed to rebuild Western Europe. This plan was named in honor of US Secretary of State George Marshall.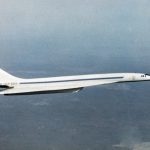 1968 – The first flight of the Tupolev Tu-144, the world's first supersonic civil aircraft, takes place. The Tu-114 performed 102 commercial flights, of which only 55 carried passengers, at an average service altitude of 16,000 meters and traveled at a speed of about 2,000 kilometers per hour. This aircraft was designed by Alexei Tupolev, hence the name.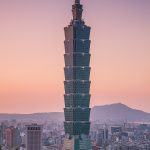 2004 – Taipei 101, the tallest skyscraper in the world at the time, is officially inaugurated, standing at an altitude of 510 meters. Taipei 101, is a giant skyscraper, created by C.Y.Lee and Parners in Taipei, Taiwan. This building was officially classified as the tallest in the world from its opening in 2004 until the completion of the 2010 Burj Khalifa in Dubai, UAE.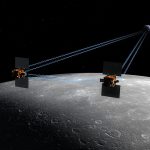 2011 – NASA manages to place in its first orbit the two satellites of Gravity Recovery and the Inner Laboratory around the Moon. The GRAIL Gravity and Internal Recovery Laboratory was a U.S. lunar science mission to NASA's Discovery Program that used the Moon's high-quality gravitational terrain map to determine its internal structure.