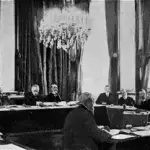 1907 – Russia and the United Kingdom sign the Anglo-Russian Convention, which recognizes British dominance in northern Persia, while Russia recognizes British supremacy in southeastern Persia and Afghanistan. Both powers pledge not to intervene in Tibet. This treaty ended the long rivalry in Central Asia.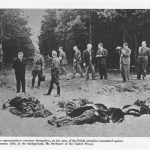 1939 – Nazi Germany launches a fake flag attack on Gleiwitz radio station, creating an excuse to attack Poland the next day, thus starting World War II in Europe. The attackers posed as Polish citizens. Evidence of Gleiwitz's attack by the SS was provided by German SS officer Alfred Naujocks in 1945.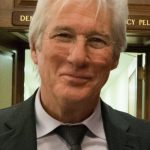 1949 – Born in Philadelphia, Richard Gere. Gere, is an American actor and producer. He started in movies in the 1970s, playing a supporting role in Looking for Mr. Goodbar and a lead role in Days of Heaven. For his portrayal of Billy Flynn in the Chicago Academy Award-winning musical, he won the Golden Globe and a Screen Actors Award.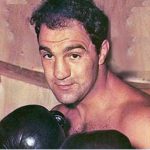 1969 – Rocky Marciano dies at the age of 45. Marciano, was an American professional boxer who competed from 1947 to 1955, and held the world heavyweight title from 1952 to 1956. He is the only heavyweight champion to have ended his undefeated career. Marciano, is known as one of the most famous boxers in the world.
1986 – Soviet passenger line Admiral Nakhimov dives into the Black Sea after colliding with carrier Pyotr Vasev, killing 423 passengers on board. Admiral Nakhimov sank in just eight minutes, while lifeboats began arriving just 10 minutes after the ship was sinking. This is one of the biggest maritime tragedies in Russia.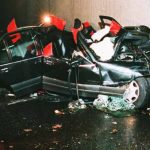 1997 – Diana, Princess of Wales, her companion Dodi Fayed and driver Henry Paul die in a car accident in Paris. Their bodyguard, Trevor Rees-Jones, survived with serious injuries. Some media outlets claimed that the paparazzi's disorderly conduct behind the car, as reported by the BBC, had contributed to the collision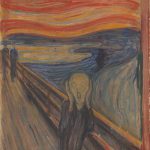 2006 – Edvard Munch's famous painting The Scream, stolen on August 22, 2004, is found in a raid by Norwegian police. The preserved works were returned to the screen on May 23, 2008, when the exhibition "Scream and Madonna" at the Munch Museum in Oslo displayed the paintings together. The overall whole of the work has not been compromised.