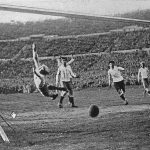 1930 – In Montevideo, Uruguay wins the first FIFA World Cup. FIFA, the international football governing body, chose Uruguay as the host nation, as the country would celebrate the 100th anniversary of independence, and the Uruguayan national football team had successfully retained its football title at the 1928 Summer Olympics.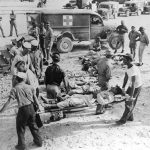 1945 – During World War II, Japanese submarine I-58 sinks USS Indianapolis, killing 883 sailors. Most die over the next four days, until a plane manages to find the survivors. Most USS Indianapolis sailors would die from prolonged stay in the water, dehydration, wounds received, and shark attacks.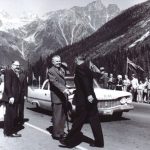 1962 – The Trans-Canadian Highway, the world's longest national highway, is officially inaugurated. The Trans-Canadian Highway is a federal-provincial transcontinental highway system that runs through all ten provinces of Canada from the Pacific Ocean to the west to the Atlantic to the East. The main road covers 7821 km.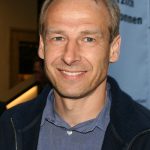 1964 – Born in Goppingen, Jurgen Klinsmann. Klinsmann, is a German football manager, and former player. As a player, Klinsmann played for several prominent clubs in Europe, including VfB Stuttgart, Inter, Monaco, Tottenham Hotspur, and Bayern Munich. At the 1990 World Cup, he was proclaimed world champion, with the German national team.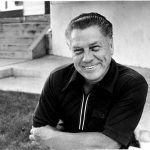 1975 – Jimmy Hoffa disappears from the parking lot of the Machus Red Fox restaurant in Bloomfield Hills, Michigan, a Detroit suburb, at about 2:30 p.m. He has never been seen or heard from. Hoffa became involved with organized crime from the first years of his work at Teamsters, a connection that lasted until his disappearance in 1975.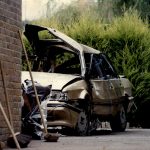 1990 – Ian Gow, Conservative MP, is killed in his home by IRA terrorists in a car bomb after he assured the group that the British government would never surrender to them. Gow, would be one of the most important targets to be hit, of the IRA, because of his post and position in the English parliament.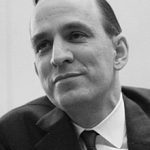 2007 – Ingmar Bergman dies at the age of 89. Bergman, was a Swedish director, writer, and producer who worked in film, television, theater, and radio. He is considered to be one of the most accomplished and influential directors of all time. Some of his films are, Smiles of a Summer Night, The Seventh Seal, Wild Strawberries.