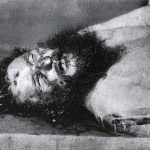 1916 – Russian priest and Tsar adviser Grigory Yefimovich Rasputin is assassinated by a group of officers led by Prince Felix Yusupov. His frozen body was discovered in a river in Moscow three days later. Rasputin's terrible reputation helped discredit the Tsarist government, and thus helped hasten the overthrow of the Romanov dynasty, which occurred weeks after he was assassinated.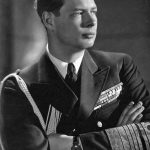 1947 – During the outbreak of the Cold War, King Michael I of Romania is forced to abdicate. This abdication was forced upon him by the new Romanian communist government, which took power with the help of the Soviet Union. After his abdication he, together with his royal family, emigrated to Greece, Great Britain, and eventually settled in Switzerland, where he died.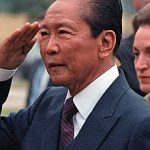 1965 – Ferdinand Marcos is elected President of the Philippines. Marcos, was a Philippine politician and kleptocratic who was the tenth President of the Philippines from 1965 to 1986. A leading member of the New Society Movement, he established his rule as dictator under martial law from 1972 to 1981. Marcos Regime -it, was characterized, for corruption, extravagance, and brutality.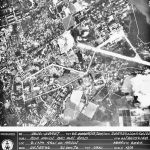 1972 – During the Vietnam War, the United States halts heavy bombing of North Vietnam. To show his support for South Vietnam and force Hano to return to the negotiating table, Nixon ordered Operation Linebacker II. This operation consisted of the mass bombing of Hanoi and Haiphong. North Vietnam then sat down for talks, and the bombing ceased.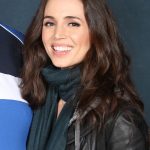 1980 – Eliza Dushku is born in Watertown. Dushku is an American actress, model and producer of Albanian origin. She starred as in the series, Buffy the Vampire Slayer. She is also known for her roles in movies, including True Lies, Bye Bye Love, New Guy, Bring It On, Wrong Turn, and Jay and Silent Bob Strike Back. Dushku has visited Albania several times.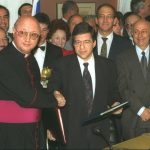 1993 – Israel establishes diplomatic relations with the Vatican City State and also improves its full diplomatic relations with Ireland. The Basic Agreement between the Holy See and Israel was signed by the representatives of the two countries on December 30, 1993. It deals with the property rights and tax exemptions of the Catholic Church within the territory of Israel.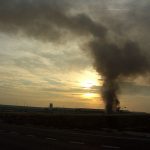 2006 – Madrid's Barajas Airport is blown up. The attack took place when a van exploded in the Terminal 4 parking area, killing two and injuring 52. On January 9, 2007, the Basque nationalist and separatist organization ETA claimed responsibility for the attack. The attack, one of the most powerful carried out by ETA, damaged the airport terminal and destroyed the entire parking structure.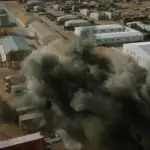 2009 – A suicide bomber kills nine people at Chapman Operational Base, a key structure of the Central Intelligence Agency in Afghanistan. Seven American CIA officers and contractors, an intelligence officer and an Afghan working for the CIA were killed when a truck bomb exploded. The bombing was the deadliest attack against the CIA in more than 25 years.