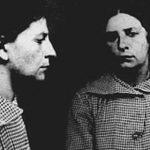 1918 – Fanny Kaplan shoots and seriously injures Bolshevik leader Vladimir Lenin, who, along with the assassination of senior Bolshevik official Moisei Uritsky days ago, promotes the Red Terror decree. Kaplan, would be sentenced to death, and executed by firing squad, just a week later. The red terror campaign would be applied by Cheka.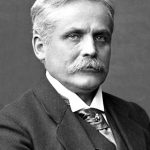 1928 – Wilhelm Wien dies at the age of 64. Wien, was a German physicist who, in 1893, used theories about heat and electromagnetism to derive Wien's law of displacement, which calculates the emission of a black body at any temperature from emission to any reference temperature. He received the Nobel Prize in 1911.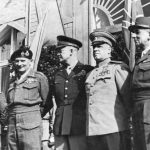 1945 – The Allied Control Council, which governs Germany after World War II, begins to exist. Members were the USSR, the United Kingdom, the USA and France. The organization was based in Berlin-Schöneberg. This council was the only sovereign legal authority for Germany as a whole, replacing the civilian government of Nazi Germany.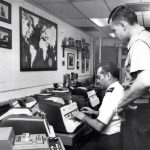 1963 – The Moscow-Washington telephone line between US and Soviet leaders enters operation. Although popularly known as the "red telephone", the telephone line was never such a line, and no red telephone was used. The first application used Teletype equipment, and moved to fax machines in 1986.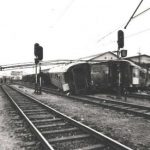 1974 – A Belgrade-Dortmund high-speed train derails at Zagreb's main train station, killing 153 passengers. This was the worst rail accident in the country's history to date and remains one of the worst in European history. Some of the dead were not identified.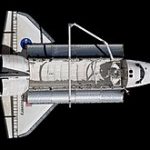 1984 – Discovery spacecraft begins its first voyage. Discovery became the third operational orbit to enter service, preceded by Columbia and Challenger. In over 27 years of service it launched and landed a full 40 times, collecting more material and performing space flights than any other spacecraft to date.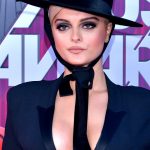 1989 – Born in New York, Bebe Rexha. Rexha is an American singer and songwriter of Albanian origin. She has become famous for her participation in the hit songs of "Take Me Home" by Cash Cash and "Hey Mama" by David Guetta, also she is the lead vocalist of the American band Black Cards created by Pete Wentz.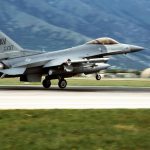 1995 – NATO launches Operation Deliberate Forces against Bosnian Serb forces. The operation was carried out, involving 400 aircraft and 5,000 personnel from 15 nations. Commanded by Admiral Leighton Ë. Smith Jr., the campaign hit 338 Bosnian Serb targets, many of which were destroyed. In all, 1,026 bombs were dropped during the operation