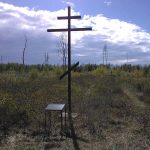 1936 – A major fire engulfs Kursha-2 in the Meshchera lowlands of Ryazan, Russia, killing 1,200 people and leaving only 20 survivors. The tragedy was poorly noted by the Soviet media, only a few brief notes were made public, the only recollection of this event was an ordinary grave near the ruins of the locomotive depot.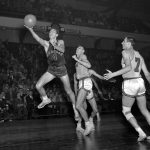 1949 – The American Basketball Association and the National Basketball League finalize the union that would form the National Basketball Association. Also known as the NBA, it is widely regarded as the world's premier men's professional basketball championship. It includes 30 teams from North America.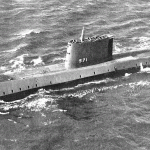 1958 – The world's first nuclear submarine, the USS Nautilus, becomes the first ship to complete a submerged geographical crossing at the North Pole. Its initial commanding officer was Eugene Parks "Dennis" Wilkinson, a widely respected naval officer who set the stage for many of today 's Navy protocols.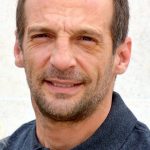 1967 – Born in Paris, Mathieu Kassowitz. Kassowitz is a French director, screenwriter, producer, editor and actor. He is the founder of MNP Entreprise, a film production company. He has won three Cesar Awards, as the most promising actor for See How They Fall, and Best Picture and Editing for his masterpiece, La Haine.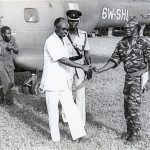 1981 – Senegalese opposition parties, led by Mamadou Dia, launch the Anti-Government Action Front – Suxxali Reeë Mi. This was a front of political parties in Senegal. The front was formed on August 3, 1983. The member parties of this front were LCT, MDP, PAI, and PPS. This initiative would become the cause of the outbreak of civil war in this country.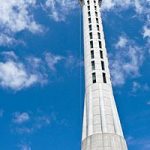 1997 – The tallest free-standing structure in the southern hemisphere, the Sky Tower in central Auckland, New Zealand, opens after two and a half years of construction. Located on the corner of Victoria and Federal Streets within the city, it is 328 meters long, measured from ground level to the top of the mast, making it the 27th tallest tower in the world.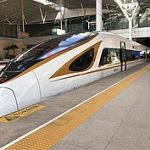 2008 – Alexander Solzhenitsyn, 89, dies. Solzhenitsyn, was a novelist, philosopher, historian, writer, and political prisoner. Solzhenitsyn was an outspoken critic of the Soviet Union and communism and helped raise global awareness of the Gulag camp system. He won the Nobel Prize, and his two works are Archipelag Gulag, and One Day from the Life of Ivan Denisovich.