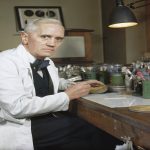 1928 – The famous Scottish scientist and biologist Alexander Fleming discovers in his laboratory the cure for the elimination of bacteria. In what would later be referred to as Penicillin, this cure fought a range of dangerous and deadly diseases at the time such as syphilis and gonorrhea. For these and other discoveries, Fleming would be awarded the Nobel Prize in Medicine as well, he would be considered one of the 100 inventors of the century.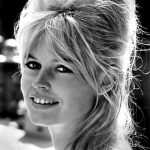 1934 – Famous French actress and singer Brigitte Bardot is born in Paris. Throughout her career, Bardot would become famous for her performances in films, Act of Love, Helen of Troy, Viva Maria, and Les Femmes. She will also be known as a prominent animal rights activist. Bardot would also be considered Marilyn Monroe of France, because of her beauty. It would be decorated by order of the Legion of Honor.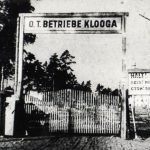 1944 – Soviet Red Army troops liberate Klooga concentration camp in Estonia. During the entry of the Soviet army into this Baltic republic, many gathering centers and deportations of Jews and Russian captives to camps in Germany were discovered. One of the most horrible was Klooga, where over three years over 3 thousand people would lose their lives, due to the severe working conditions and treatment there. Equally others would survive until the end of the war, from this camp.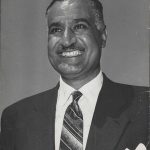 1970 – Egyptian President Gamal Abdel Nasser dies of a heart attack in Cairo at the age of 52. He would be one of the main political and military exponents of this country, which would be involved in the Revolution of 1952. During this revolution, the Egyptian military forces would expel King Farouk (of Albanian origin) and restore the Presidential Republic… Nasser himself, would become its first leader, and lead it until his death.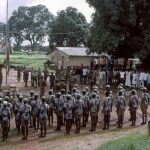 1975 – The so-called Spaghetti House kidnapping takes place in London. Three gunmen enter an Italian restaurant called Spaghetti and take his staff and clientele hostage. British police intervene by releasing the hostages and arresting the three hostages. They told police they were carrying out the act as a sign of support for Britain's colored and Indian population. All three hostages were of African descent.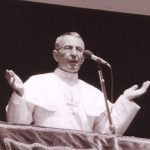 1978 – Albino Luciani, otherwise known as Pope John Paul I, dies suddenly at the age of 65. After about a month at the helm of the Holy See in the Vatican, Pope John Paul's would be found dead in his bedroom. According to the evidence, he died as a result of a heart attack, although the autopsy was never performed. There are a host of conspiracy theories, which cast strong doubts about his untimely death, after only 33 days of governing the Vatican City State.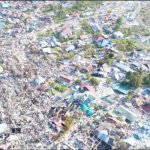 2018 – In the region of Sulawesi in Indonesia, a tsunami with a magnitude of 7.5 on the Richter scale is caused. As a result of the big waves, over 5,000 people would lose their lives, and nearly 12,000 would be injured. 667 would be considered missing, and 70,000 evacuated. This would be one of the strongest underwater earthquakes in Indonesia, following the December 2004 tsunami, which killed 230,000 people.