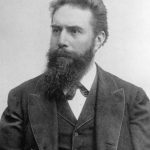 1895 – Wilhelm Röntgen publishes a paper detailing his discovery of a new type of radiation, which would later be known as X-rays. In many languages, X-rays are referred to as Röntgen radiation, after the German scientist Wilhelm Röntgen, who discovered it on November 8, 1895. He called it X radiation to mean some kind of unknown radiation.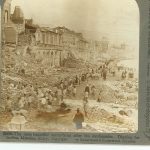 1908 – A 7.1 magnitude earthquake shakes southern Italy, shaking southern Italy at a magnitude of Mercalli. During this earthquake, nearly 100 thousand people were killed. The cities of Messina and Reggio Calabria were almost completely destroyed by horrific tremors. This earthquake, considered so far, as the most powerful and most devastating, ever struck not only in Italy but also in Europe.
1912 – The world's first trams are demonstrated on San Francisco's Municipal Railroad. By 1912, there were only eight tram lines left in this city, all with steep gradients and impassable for electric cassettes. In the 1920s and 1930s, these remaining lines were put under pressure by the most improved buses of the time.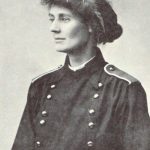 1918 – Constance Markievicz, while incarcerated in Holloway Prison, becomes the first woman to be elected to the House of Commons. Markievicz, was an Irish politician, revolutionary, suffragist, socialist, the first woman elected to the Westminster Parliament. She was elected Minister of Labor, becoming the first female cabinet minister in Europe.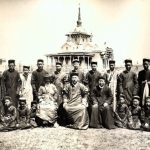 1943 – Soviet authorities launch Operation Ulussy, beginning the expulsion of the Kalmyk population to Siberia and Central Asia. Families and individuals of this ethnicity were forcibly relocated in cattle wagons to special settlements for forced labor in Siberia. Thousands would suffer the severe consequences of this exile.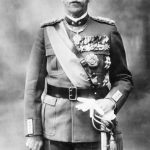 1947 – Victor Emmanuel III dies at the age of 78 in Alexandria. Victor Emmanuel, was King of Italy from July 29, 1900 until his removal on May 9, 1946. In addition, he held the thrones of Ethiopia and Albania. During his nearly 47-year reign, which began after the assassination of his father Umberto I, the Kingdom of Italy became embroiled in two world wars.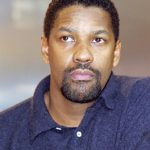 1954 – Born in Mount Vernon, Denzel Washington. Washington, is an American actor, director and producer. He has received two Golden Globe Awards, a Tony Award, and two Academy Award awards. He was named Best Supporting Actor for the historical war drama film Glory, and Best Actor for his role as a corrupt detective Alonzo Harris on Training Day.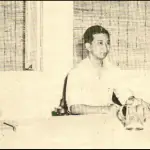 1956 – Chin Peng, David Marshall and Tunku Abdul Rahman meet in Baling, Malaysia to try and resolve the emergency situation there. The talks were unsuccessful because the terms of the surrender were not acceptable to the Malayan Communist Party. Following the talks, Chin Peng withdrew to Thailand and Ah Hai replaced him as Acting Secretary-General.