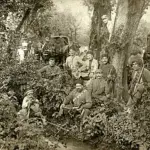 1924 – The Georgian opposition organizes the August Uprising against the Soviet Union. Aiming to restore Georgia's independence from the Soviet Union, the uprising was led by the Georgia Independence Committee, a bloc of anti-Soviet political organizations led by the Georgian Social Democratic Party (Menshevik).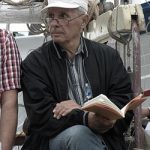 1942 – Ali Podrimja was born in Gjakova, Kosovo, at a time of war and unfavorable circumstances and had a very difficult childhood. Ali Podrimja is the author of more than ten volumes of poetry and is held today by critics as the most typical representative of today's Albanian poetry and as a poet with a name and international scale. After the independence of Kosovo, his poetry regained its lyricism and poetic feeling, but without being able to completely come out of the traditional Albanian style. His poetry has made Albanian poetry to be fully respected in all Albanian lands, as well as to be translated into many foreign languages. The Podrimja verse is characterized by simplicity, invisible rhyme, and unexpected symbols.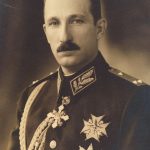 1943 – Died at the age of 50, Boris III. Boris was the tsar of the Kingdom of Bulgaria from 1918 until his death. Ferdinand I's eldest son Boris took the throne after his father abdicated in the wake of Bulgaria 's defeat in World War I. During World War II, he sided with Bulgaria on the side of Germany.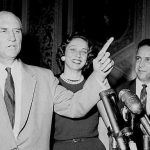 1957 – US Senator Strom Thurmond begins a creative program to prevent the Senate from voting on the 1957 Civil Rights Act. He did not stop speaking 24 hours and 18 minutes later, the longest filibuster ever made by a single Senator. . This speech was a unique case not only in the US Senate.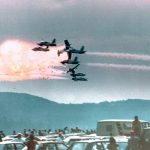 1988 – Three planes of the Frecce Tricolori demonstration team collide and debris falls into the crowd. 75 people were killed and 346 others were seriously injured. The crash of the Ramstein air show occurred on Sunday, during the flight of Flugtag 88 at Ramstein Air Base USA near Kaiserslautern, West Germany.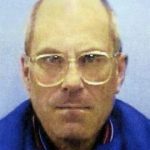 2003 – In "one of the most intricate and bizarre criminals in the FBI files", Brian Wells dies after being involved in a massive plot involving a bank robbery, an illegal hunt, and a homemade explosive device. The incident has gained widespread media coverage, including the Netflix series Evil Genius.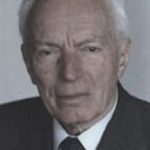 2015 – Mark Krasniqi dies, he was a professor, writer and academic. In 1945-1946 he was a journalist-editor of the newspaper Rilindja in Prizren, together with Esad Mekuli and Omer Çerkezi, and from 1947-l949 he worked at Radio Belgrade (Albanian language show editorial office) as a journalist-editor. From 1950-1961 he worked at the Serbian Academy of Sciences in Belgrade as an assistant, then as a research associate. He graduated in 1950 in Belgrade, and in 1960 he received his doctorate from the University of Ljubljana. From 1961-1981 he was a professor at the University of Prishtina, when the anti-Albanian Serbian-communist government expelled him from the teaching process. He has been several times vice dean and dean of the Faculty of Law and Economics. He was vice-president and president of the Kosovo Academy of Sciences and Arts, first president of the Kosovo Writers' Association (1970) and president of the Albanian Christian Democratic Party of Kosovo (1993). He is a member of the Academy of Sciences and Arts of Kosovo and the Academy of Sciences of Albania. He has published more than 20 scientific books, literary, journalistic and textbooks and has translated several novels and poetry collections from Serbian and Slovenian into Albanian. Mark Krasniqi was married to a woman from Belgrade, with whom he has a daughter, Drita, who is also married to a Serb.