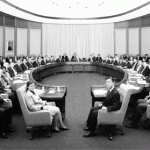 1945 – At the end of World War II, the Potsdam Declaration is signed in Potsdam, Germany. The Potsdam Declaration, setting out the conditions for Japanese surrender, was a declaration requiring the surrender of all Japanese armed forces during World War II. It was drafted by the allied powers.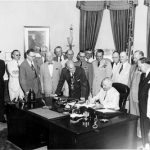 1947 – US President Harry S. Truman signs the National Security Act into United States law establishing the Central Intelligence Agency, the United States Department of Defense, the United States Air Force, the Joint Chiefs of Staff, and the National Council. of Security, of the United States.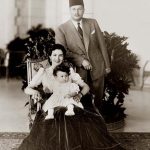 1952 – King Farouk of Egypt abdicates in favor of his son Fuad. Farouk I, was the tenth ruler of Egypt from the dynasty of Muhammad Ali and the penultimate king of Egypt and Sudan, succeeding his father, Fuad I, in 1936. Their dynasty would be overthrown by a military coup led by the leader of next Gamal Nasser.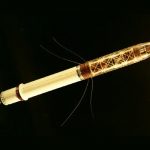 1958 – Explorer 4 launches Explorer 4. Explorer 4 was an American satellite launched on July 26, 1958. It was created by Dr. James van Allen's team. Explorer 4 was a cylindrical satellite instrumented to make the first detailed measurements of charged particles trapped in terrestrial radiation belts.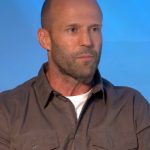 1967 – Born in Shirebrook, Jason Statham. Statham, is an English actor and film producer. He is known for his active and exciting roles and portrays harsh, unacceptable and Machiavellian characters. Throughout his film career, Statham has regularly performed his stage fights, with tricks.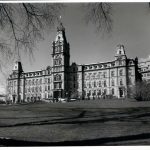 1977 – Quebec National Assembly imposes the use of French as the official language of the provincial government. Quebec, is one of the thirteen provinces and territories of Canada. It is also, the only one that has a predominantly French-speaking population, with French as the only official provincial language.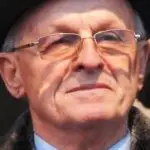 2018 – Dies at the age of 82, Adem Demaçi. Demaçi was a famous Kosovo Albanian writer and publicist. Demaçi was first arrested in 1958, sentenced to three years in prison. He was remanded in custody again in 1964 with 10 years in prison and re-sentenced in 1975 to 15 years in prison. On April 21, 1990, by order of the State Presidency of the former Yugoslavia, he was released five and a half months before serving his full sentence. His words after his release from prison are proverbial: Since April 21 of this year I am in the largest prison in the world known to the history of mankind – in the prison of Kosovo, where more than two million Albanians from the hegemonic-chauvinist regime – terrorists are deprived of all the most basic human and national freedoms and rights. As the most staunch fighter for freedom of thought, as the most persistent defender of freedoms and human rights, the European Parliament, on December 4, 1991, awarded him the Sakharov Prize. It should be noted that this award has so far been received by: Sakharov, after whom he bears, Dubcek, Nelson Mandela, Marchenko, Aung Sun, some of whom (Mandela, Aung Su) later became Nobel Prize winners . On this occasion, in the European Parliament, Demaçi said that by honoring me, you have honored my long-suffering people, but always freedom-loving, peace-loving and proud. In February 1994, five members of the Norwegian Parliament nominated writer Adem Demaçi for the Nobel Prize for Literature. In September 1994, he was nominated again for the Nobel Peace Prize, emphasizing that this is an honor for me and a gratitude for the Albanian people. Meanwhile, on December 14, 1995, Adem Demaçi was awarded the Human Rights Prize of the University of Oslo.