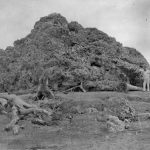 1883 – The Krakatoa eruption of 1883 begins its final phase. The eruption was one of the deadliest and most devastating volcanic events in history, and the eruptions were so violent that they were heard 3,200 miles away. At least 40,000 people died from this volcanic eruption. This would also provoke a seismic effect.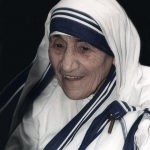 1910 – Born in Skopje, Anjeza Gonxhe Bojaxhiu. Known worldwide as Mother Teresa, she was a famous and charitable missionary of Albanian origin. Mother Teresa, would carry out her charitable activity in the poorest countries of the world, as well as especially, in India. Teresa received the Nobel Peace Prize in 1979. She was canonized on September 4, 2016.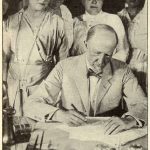 1920 – A 19th Amendment to the United States Constitution enters into force, giving women the right to vote. The nineteenth amendment (Amendment XIX) to the Constitution of the United States of America prohibits states and the federal government from denying the right to vote to citizens of the United States on the basis of sex.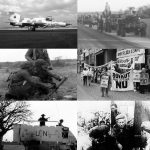 1966 – South Africa's border war begins with the Battle of Omugulugwombashe. The South African Border War was a largely asymmetric conflict that took place in Namibia (then South West Africa), Zambia and Angola from August 26, 1966 to March 21, 1990. This war was the longest on the African continent.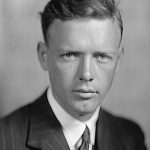 1974 – Charles Lindbergh dies at the age of 72. Lindbergh, was an American aviator, military officer, author, inventor, and activist. At the age of 25 in 1927, he became known as an instant world-famous US Mail Air pilot winning the Orteig Prize for performing a non-stop flight from New York City to Paris.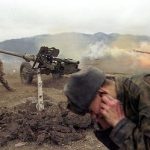 1999 – Russia launches the Second Chechen War in response to the Occupation of Dagestan by the International Islamic Reconciliation Brigade. On October 1, Russian troops entered Chechnya. The campaign ended the de facto independence of the Chechen Republic of Ichkeria and restored Russian federal control over the territory. This is known as one of the biggest conflicts in southern Russia.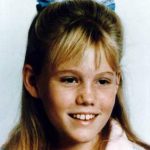 2009 – Kidnapping victim Jaycee Dugard is found alive in California after disappearing for more than 18 years. The abduction of Jaycee Dugard took place on June 10, 1991, in Meyers. Dugard was 11 when he was abducted from a street while walking to a school bus stop. This case was unique in the world, in terms of how it developed.