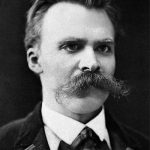 1900 – Friedrich Nietzche dies at the age of 55. Nietzche, was a German philosopher, cultural critic, composer, poet and philologist, whose work has exerted a profound influence on modern intellectual history. He lived his remaining years in the care of his mother until her death in 1897 and then with his sister.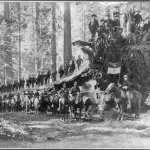 1916 – United States National Park Service is established. The National Park Service (NPS) is a U.S. federal government agency that administers all national parks, many national monuments, and other conservation and history properties with various title designations.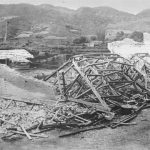 1933 – Diexi earthquake shakes Mao County, Sichuan, China, killing at least 9,000 people. This earthquake destroyed the city of Diexi and surrounding villages, and caused many landslides. The old town of Diexi sank into the lake of the same name created by the sliding dams. This earthquake would be counted as the strongest of that year.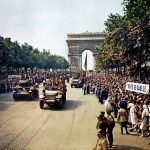 1944 – During World War II, Paris is liberated by the Allies. The liberation began when the French Inner Forces, the military structure of the French Resistance, organized an uprising against the German garrison with the approach of the US Third Army, led by General George Patton. De Gaulle also played a special role in this operation.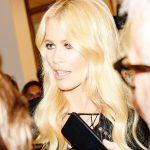 1970 – Born in Rheinberg, Claudia Schiffer. Schiffer, is a German model, actress and stylist, based in the UK. She rose to fame in the 1990s as one of the most successful models in the world, cementing her status as a supermodel. In her early career, she was compared to Brigitte Bardot.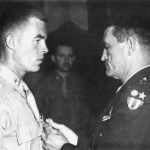 1945 – Ten days after World War II ends with Japan announcing its surrender, armed supporters of the Chinese Communist Party assassinate US intelligence officer John Birch, considered by some US analysts to be the first victim of the Cold War. Birch, served as an OSS agent in China for several years.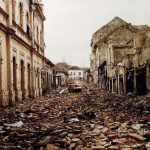 1991 – The Battle of Vukovar begins. This battle would be an 87-day siege of the important Croatian city by the Yugoslav People's Army (JNA), supported by various Serbian paramilitary forces, between August and November 1991 (during Croatia's War of Independence). During these fights both sides would carry out ethnic cleansing.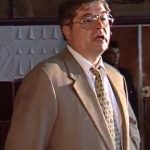 2006 – Former Ukrainian Prime Minister Pavlo Lazarenko is sentenced to nine years in prison for money laundering, corruption and extortion. According to the United Nations, about $ 200 million was embezzled by Lazarenko during the 1996-97 period from the Ukrainian government. He is considered one of the cleanest governors of this country, condemned.