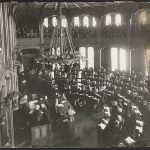 1905 – Norway and Sweden sign the Treaty of Karlstad. This treaty peacefully resolved the territorial division between two countries, in two different states. King Oscar II, who was both King of Norway and Sweden, abdicated. In this way the Norwegian and Swedish kingdoms were created which, for a century, have not known war between them.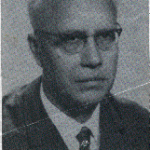 1909 – Born Lorenc Antoni, Albanian composer, conductor and ethnomusicologist. He was born in Skopje, then the center of the Vilayet of Kosovo in a Catholic family, the cousin of Gonxhe Bojaxhiu. Since he was a child, he has been active in various Albanian music ensembles. I study music privately in Skopje and Belgrade. After graduating from the Faculty of Philosophy in Skopje, he returned to Ferizaj and then established the first lower and upper music school "Josip Slavenski" in Prizren in 1948. Lorenc Antoni is also considered the composer of the first generation of composers in Kosovo. According to Prof. Engjëll Berisha, in general the works of Lorenc Antoni are based on the Albanian folk musical idiom. We single out here "Kanga e Rexha" which is respected and heard even today. He also made efforts to open the first music school in 1948 in Kosovo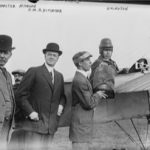 1911 – American pilot Earle Ovington becomes the first aviator in history to transport mail by air. This would be a new and highly efficient postal innovation in the United States. Ovington itself would ship 640 letters and 1,300 postcards across various U.S. states, on behalf of the United States Postal Office.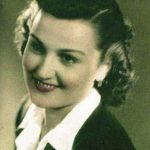 1920 – Born in the city of Shkodra, the Albanian theater and film actress, Marije Logoreco, Honor of the Nation and People's Artist. Pioneer of Albanian cinematography. Appearance for the first time in the film was in "Skanderbeg", then in the first Albanian short film "Her Children", and then in the first Albanian film "Tana" etc. Marie Logorec's artistic life began as a singer on Radio Tirana in 1945, where she sang as a soloist, live on the microphone, in 20-minute shows, folk songs from Shkodra, central Albania and partisan songs. Maria remained a great stage actress. She created her art. Being a keen observer of the life of the people, she managed to collect the vital pollen and throw it in her work of art, giving the spectator the human soul, pain, protest, revolt, hatred, cynicism, hypocrisy, cunning, etc.… what is the essence of the role, that magic that triggers a real art. Her artistic language is expressive and colorful, the stage tools that Maria has applied, are realized by her masterfully putting her own stamp of interpretation, what was personal to Maria.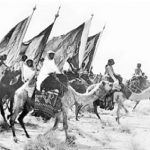 1932 – The unification of all Arab territories under a single state is successfully concluded. The unification of Saudi Arabia would be a long political and military process in which hundreds of sheikhs, politicians, and tribal leaders would be engaged. A special role in establishing the giant state in the Middle East would be played by France and Great Britain, which would establish their dominance in the Arabian Peninsula. Its first monarch would be Abdulaziz Ibn Saud.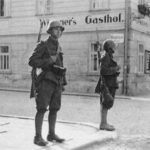 1938 – The Czechoslovak Armed Forces announce a general mobilization under the Munich Agreement. Under this agreement Great Britain and France signed with Italy and Germany, the latter annexation of the province of the Sudetenland. This wealthy region in western Czechoslovakia was inhabited by an overwhelming majority of ethnic Germans, who served as a pretext for annexation by Berlin. After the end of World War II, all Sudeten Germans would be expelled by the Czechs.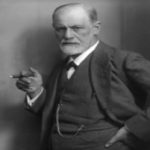 1939 – Sigmund Freud, founder of World Psychoanalysis, dies at the age of 83 in Hampstead, London. Freud would excel at his treatment of approaches to neurology and psychopathology. He would revolutionize this medical discipline, creating a direct therapy through doctor-patient dialogue. Some of his published works are, Interpretation of Dreams, The Ego and the Id, The Future of an Illusion, and Three Essays on the theory of Sexuality.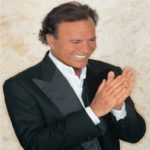 1943 – Born in Madrid, the world-famous Spanish singer Julio Iglesias. Iglesias, in his rich 50-year career, has performed at around 5000 concerts in more than 25 countries around the world. He managed to become the best-selling Latin music singer of all time, recording 300 million records in 15 different languages. Some of his outstanding albums are, A mis 33 anos, Starry Night, Tano, Noche de Cuatro Lunas, etc.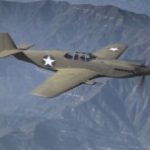 1950 – Battle of Kodra 282 takes place during the Korean War. During this operation, two British battalions will be surrounded by North Korean troops. Unable to break through the siege they sought the help of American Marines who mistakenly bombarded British positions. From this human error 17 British soldiers would lose their lives and 80 others would be seriously injured. As for the Korean troops, the loss would be minimal.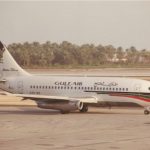 1983 – A Gulf Air Flight 771 civilian plane with 12 passengers on board explodes, crashing into the Mina Jebel Desert in the United Arab Emirates. As a result of the bomb blast of 112 passengers would lose their lives. The assassination was carried out by the Islamic terrorist organization Abu Nidal. This Palestinian organization would carry out this act, as a result of the peaceful policy pursued by some Arab states, towards Israel.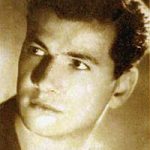 1998 – Lazër Radi dies, he was a lawyer, publicist, prose writer, poet and translator. In 1930 – 1931 he started high school in the gymnasium of Tirana. In 1931 he was awarded a scholarship by the Minister of Education, Hilë Mosi, to the gymnasium of Shkodra until 1938 and was placed in the dormitory "Our Mountains", in the company of students Emin Duraku, Hajdar Dushi and Haki Taha of the progressive group with Qemal Stafa, Xhemal Broja and Arshi Pipa, are part of the first communist cells of the Communist Group of Shkodra. In the summer of 1936, he went to the summer school of Puka, where he taught his sister and met the poet Migjeni. In 1937 he was awarded a state scholarship and in 1938 he started the first academic year of Jurisprudence at the University "La Sapienza" in Rome, assisted by Musine Kokalari. In 1942 he graduated in Philosophy of Law and was invited as an assistant professor, in the chair of prof. Vito Cesarini Sforza. But he returned to Albania in 1942 and began his internship at the Golgotha ​​lawyer's studio in Durrës. On November 23, 1944 he was arrested by partisans. He was tried in April 1945 in the Special Court, where he was sentenced to 30 years in prison for his involvement in politics through journalism. From 1944 to 1990 he continued the endless odyssey of prisons and internments. He worked as a mechanic, bricklayer, carpenter, blacksmith and designer with camp painter Lek Perviz. He also worked as a manual laborer in agriculture until 1976 when he retired of old age. In 1982, he was publicly unmasked as an enemy of the people and dissatisfied with the regime, in danger of being imprisoned again.