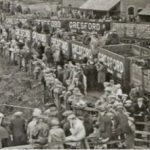 1934 – One of the worst tragedies in the history of the UK mining industry takes place in Gresford, Wales. It was in this coal mine that a powerful gas explosion killed 266 miners. Hundreds would be injured. This accident according to the evidence would occur due to non-compliance with the rules and extremely severe conditions of the miners, who worked here. Only 11 bodies were discovered from underground.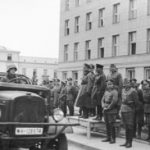 1939 – A joint Soviet-German military parade is held in Brest Litovsk, Poland (now Belarus). This military parade would be held in honor of the occupation of Poland by Germany and the Soviet Union. This parade would be the first and last of its kind as in less than two years these two states would be fighting against each other, in one of the bloodiest scenes of World War II. That of the eastern front, where millions of people would lose their lives.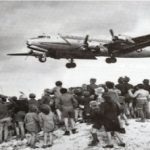 1948 – American pilot Gail Halvorsen, through his Douglas C-54 Skymaster aircraft, begins parachuting aid to Berliners. Also codenamed Operation Little Vittles, this action by the US Air Force was aimed at delivering food to the stranded residents of East Berlin. Dozens of tons of food, clothing, and medicine were parachuted by the Americans to the Berliners in what would also be called the Berlin Air Blockade.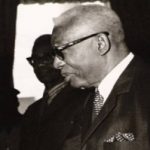 1957 – President Francois Duvalier is elected President of Haiti. Also nicknamed Pope Doc, Duvalier would lead the poorest state in the Western Hemisphere with an iron fist for 15 years. During the period of his rule, as if the extreme poverty inherited from the French colonial occupation was not enough, phenomena such as corruption, crime, and state repression spread. He was succeeded by his son, Jean Claude, who was overthrown in a popular uprising in 1986.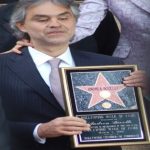 1958 – Famous Italian singer-songwriter and tenor Andrea Bocelli is born in Lajatico, Tuscany. Bocelli, would start his career in 1992. He would be defined by music critics as one of the tenors with the most melodic voice in the world. Andrea Bocelli over the years would be honored with many prestigious awards such as the Eorld Music Awards, Latin Grammy Awards, Golden Globe Awards, etc. While some of his interpreted masterpieces are, Amore and Vivere, Romeo et Juliette, Verdi and Cieli di Toscana, etc.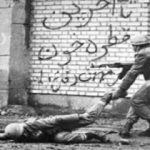 1980 – The bloody 8-year Iran-Iraq war begins. Following the occupation of some Iranian border areas by the Iraqi army, Ayatollah Khomeini would order a general counter-offensive against Saddam Hussein's army positions. of both armies, without gaining any respective territory. In 1988 the war would end with nearly 1 million dead.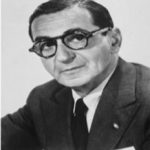 1989 – Famous American Jewish composer and lyricist Irving Berlin dies in New York at the age of 101. During his 60-year career he would become extremely famous in the world with nearly 1500 songs composed of which, 20 on the Broadway show. The other 15 would be used as soundtracks in Hollywood movies. He would collaborate with many of the great singers like Leonard Cohen, Fred Astaire, Frank Sinatra, Louis Armstrong, etc.