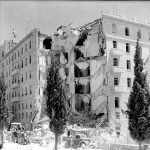 1946 – An Israeli secret organization, the Irgun, bombs the King David Hotel in Jerusalem, the site of a civilian administration and military base for Palestine. During this attack, 91 people were killed and hundreds more were injured. Most of those killed in the attack were British military and civilians.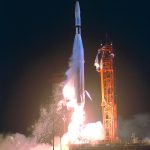 1962 – During the Mariner Program, the Mariner 1 spacecraft flies erratically for several minutes after launch and then crashes. Improper implementation of instructional commands made it impossible to steer and at the same time inevitably explode in the air. Thankfully from this explosion, no one was injured.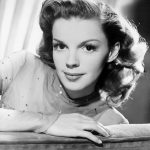 1969 – Judy Garland dies at the age of 47. Garland, was an American actress, singer, vaudeville and ballerina. With a career spanning 45 years, she achieved an international star as an actress in musical and dramatic roles, as a recording artist and on the concert stage. She, over the years, won several important awards.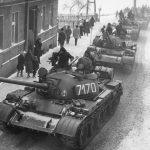 1983 – Poland's martial law is formally repealed. Military law in Poland refers to the period when the communist government of the Polish People's Republic drastically limited normal life by introducing martial law in an attempt to crack down on political opposition, particularly the Solidarity Movement.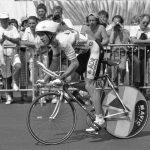 1990 – Greg LeMond, an American cyclist in street racing, wins his third Tour de France after leading most of the race. It was LeMond's second consecutive victory in the Tour de France. LeMond is considered by many to be the greatest American cyclist of all time. During his career, LeMond advocated several technological advancements for cycling.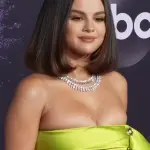 1992 – Born in Texas, Selena Gomez. Gomez is an American singer, actress, and television producer. She began her career appearing in the children's television series Barney and Friends. In her teens, she gained wider recognition for her role as Alex Russo in the television series Wizards of Waverly Place.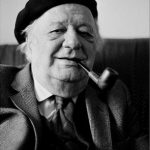 2003– Died Dhimitër Shuteriqi, publicist, partisan of the National Liberation Front in the Second World War, employee, co-founder and leader of the Writers' League (1954-'73), member of the People's Assembly (1950-'74), writer and historian of Albanian literature. In 1947 he was appointed director of the Higher Pedagogical Institute. In 1950 he was elected a member of the People's Assembly until 1974 as a representative of the district of Gramsh, first and then of Elbasan. Then from 1954 he led the organization of the Writers 'League for 19 years, even after being reorganized into the Writers' League and Artists in 1957. As a result of the Cultural Revolution, in 1973 he was denounced as many others as a bourgeois, revisionist and decadent. They also remarked on the story "Naked Truth" published in the newspaper "Drita" on September 8, 1974 accepted.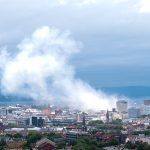 2011 – Attacks on Norway occur, where first a bomb targeting government buildings in central Oslo explodes, followed by a massacre at a youth camp on the island of Utoya. They were carried out by Andreas Breivik, a far-right terrorist. About 80 innocent people were killed during the attacks.