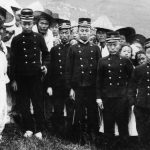 1910 – Korea is annexed by Japan with the signing of the Japan-Korea Treaty of 1910, beginning a period of Japanese-Korean rule that lasted until the end of World War II. In 1965, the Basic Relations Treaty between South Korea and Japan confirmed that this treaty was "already invalid."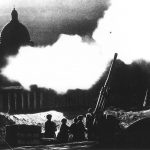 1941 – During World War II, German troops begin the siege of Leningrad. The siege began on September 8, 1941, when Ëehrmacht paved the last road to the city. Although Soviet forces managed to open a narrow ground corridor toward the city on January 18, 1943, the Red Army did not lift the siege until January 27, 1944, 872 days after it began.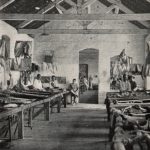 1953 – A criminal colony on Devil Island is permanently closed. Devil Island was infamous because it was used for the internal internment of French political prisoners, with the most famous being Captain Alfred Dreyfus. Most of the internees on this island would die as a result of hard forced labor and disease.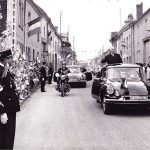 1962 – OAS attempts to assassinate French President Charles de Gaulle. De Gaulle was targeted to death by the organization in retaliation for his Algerian initiatives. Several assassination attempts were made on him, the most famous occurring when he and his wife escaped closely from a machine gun ambush in their Citroën DS limousine.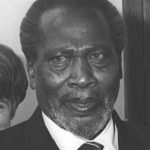 1978 – Jomo Kenyatta dies at the age of 80. Kenyatta, was a Kenyan anti-colonial activist and politician who ruled Kenya as its Prime Minister from 1963 to 1964 and then as its first President from 1964 until his death in 1978. He was the first indigenous leader of country and played an important role in Kenya's independence.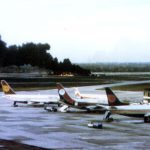 1985 – Flight 28 A British Airtours suffers an engine fire while taking off at Manchester Airport. The pilots canceled the flight, but due to inefficient evacuation procedures, 55 people were killed, mostly by smoke inhalation. This accident would forever change the rules of air travel in the world.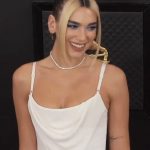 1995 – Born in London, Dua Lipa. Lipa is a British singer and songwriter of Albanian origin in Kosovo. Lipa has received various awards, including two Grammy Awards, three Brit Awards and two MTV Europe Music Awards. She has also been nominated for three Billboard Music Awards, one American Music Award and ten MTV Video Music Awards.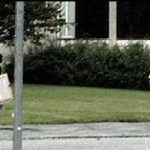 2004 – Versions of The Scream and Madonna, two paintings by Edvard Munch, stolen at gunpoint from a museum in Oslo, Norway. On April 8, 2005, Norwegian police arrested a suspect in connection with the theft, but the paintings remained missing and it was rumored that they had been burned by thieves to destroy evidence.