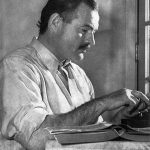 1940 – Famous American writer Ernest Hemingway publishes his work For Whom the Bell Tolls. In this book he describes the Spanish Civil War (in which he also participated), first in the eyes of a young volunteer from the US. This work has in its content the tones of rebellion, anti-conformism, and support for the so-called working class. Hemingway in this book clearly shows his experience in this war between the left-wing volunteer forces lined up on the Republic side, and Franco's right-wing forces lined up on the Monarchy side.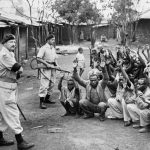 1956 – What is known as the "Mau Mau Uprising" erupts in south-eastern Kenya. This uprising would involve the whole country in a bloody war against the British colonial blocs. The fighting would last until 1963, the year in which Kenya would gain Independence. The British would lose only 200 people, while the Kenyans over 12,000. While the damage to infrastructure and the economy would be incalculable. This would be one of the fiercest wars in colonial Africa.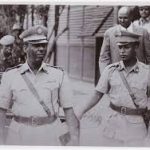 1969 – A coup d'etat takes place in Somalia, East Africa. In this coup, led by senior military, several people would be injured. The fighting would take place mainly in the capital Mogadishu. Military leader Siad Barre would take power and rule one of the world's poorest countries for 22 years. During this rule, Somalia would be subject to collectivization and the elimination of private property.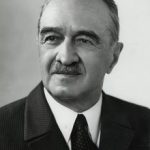 1978 – One of the most famous Soviet politicians, Anastas Mikoyan, dies in Moscow at the age of 82. Mikoyan, has dominated the Kremlin political scene since the victory of the October Revolution in 1917. During the Stalin period, he served as a member of the Politburo, and Secretary General of the Presidium of the USSR. Later under Khrushchev he assumed the post of Minister of Trade. Mikoyan was one of the political figures of the Soviet Union, who during the de-Stalinism process, refused to denounce the figure of Stalin.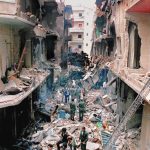 1986 – In Beirut, Lebanon, pro-Iranian terrorist forces Hezbollah kidnap American journalist Edward Tracy. His abduction and holding hostage were carried out because of White House policies regarding conflicts in the Middle East. Tracy was held hostage for a full five years. He was released in 1991, when the conflict and fighting in Lebanon had virtually ceased. During the civil war in this country, dozens of foreign journalists and correspondents would be kidnapped or killed by opposing parties.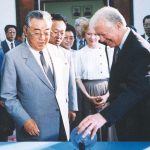 1994 – An agreement is signed between North Korea and the United States forcing Pyongyang to suspend its nuclear program. This deal would be a priority for the Korean region, as this communist state nuclear program would alarm the world. But even to this day, this agreement has not been fully respected as Kim Jong Un occasionally orders the launch of the development of this program, testing continental and conventional missiles.