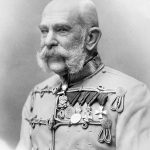 1916 – Franz Joseph I die in Vienna at the age of 86. Franz Joseph, was Emperor of Austria, King of Hungary, King of Bohemia and monarch of many other states of the Austro-Hungarian Empire, from 2 December 1848 until his death. He was the Emperor with the longest reign of Austria and King of Hungary, as well as the third longest reigning monarch of any country in European history, after Louis XIV of France and Johann II of Lichtenstein.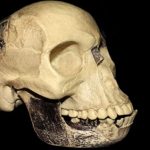 1953 – The Museum of Natural History in London announces that the skull of the "Piltdown Man", originally believed to be one of the most important hominid fossil skulls ever found, turned out to be a hoax. "Piltdown Man" was a paleoanthropological hoax in which bone fragments were presented as fossilized remains of a previously unknown early man. The inaccuracy of the deception was described in 1953. An extensive scientific review in 2016 confirmed that amateur archaeologist Charles Dawson was the "discoverer" of the bones.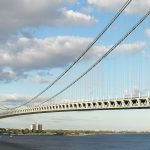 1964 – The world's longest bridge is inaugurated in New York. Also called the Verrazano-Narrows bridge, it is about 4.2 kilometers long, 32 meters wide, and about 200 meters high. Named in honor of Giovanni da Verrazano who was the first Italian navigator to enter New York Harbor in 1524. The bridge carries thirteen lanes of Interstate 278, with seven lanes at the upper level and six at the level low. This bridge connects two of the city's largest districts, Brooklyn with Staten Island.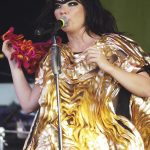 1965 – Born in Reykjavik, Bjork Gudmundsdottir. Bjork is an Icelandic singer, songwriter, record producer, actress and DJ. Over the course of her four-decade career, she has developed an eclectic style of music that draws on a range of influences and genres, including electronic, pop, experimental, classical, hop hop, IDM, and avant-garde music. She was ranked 16th on the list of the 100 greatest Icelandic singers and writers. Björk also won five BRIT Awards, and has been nominated for 15 Grammy Awards.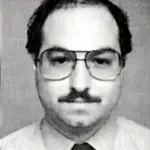 1985 – US Navy intelligence analyst Jonathan Pollard is arrested for espionage after being caught giving Israel classified information about Arab countries. He was subsequently sentenced to life imprisonment. Pollard is the only American to have received a life sentence for passing classified information to an ally of the United States. In defense of his actions, Pollard stated that he was conducting espionage solely because "the US intelligence community collectively endangered Israel's security by withholding important information."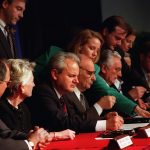 1995 – The Dayton Accords are initialized at the Wright-Patterson Air Force Base near Dayton, Ohio, ending a four-year war in Bosnia and Herzegovina. This peace agreement was formally signed in Paris on December 14, 1995. The warring parties agreed on peace and a single sovereign state known as Bosnia and Herzegovina, consisting of two parts, the Serb-majority Republika Srpska and the Bosnian Croat Federation. of Bosnia and Herzegovina. The capital of Bosnia and Herzegovina would remain Sarajevo.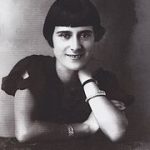 1999 – Marie Kraja passes away, Marie is an Albanian lyric singer. He studied canto at the Graz Conservatory in Austria in the years 1930-1934. Her concert activity starts in 1934 together with the pianist Tonin Guraziu, in a concert they gave in Tirana. Although with a rich artistic life in the scenes of Italy, Austria, Germany, etc., her career is closely related to everything that happened in Albanian music. With the establishment of TOB, Marie Kraja becomes one of the first soloists. Together with the first constellation of Albanian singers, Tefta Tashko Koço, Kristaq Antoniu, Mihal Ciko, Jorgjie Truja, etc., Marie Kraja interprets in the main roles of the first Albanian operatic works, such as "Mrika", "Lulja e Kujtimit", as and a series of foreign works such as "Rusalka", "Ivan Susain", "The Sold Bride", "La Traviata", "Jollanda", "The Wedding of Figaro", For her merits as an artist and teacher Maria Kraja was honored with various awards, medals and titles. She is a "People's Artist", holds the Order "Naim Frashëri" of the first class, the medal "Grand Master of Work" and Laureate of the First-Class Republic Award.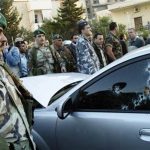 2006 – Lebanese politician and Prime Minister Pierre Gemayel Gemayel, who was executed during an ambush by four members of the pro-Syrian Hezbollah Organization, is assassinated in Beirut, Lebanon. His government escort was hit by a barrage of machine guns, which were hidden in the windows of nearby palaces. The driver and his bodyguard also died from their injuries. He is the fifth anti-Syrian politician killed in Lebanon in two years. His uncle, politician Bashir Gemayel, was killed in the same way in 1982, also in Beirut.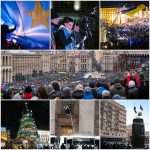 2013 – Mass protests begin in Ukraine after President Viktor Yanukovych suspended the signing of the Ukraine-European Union Association Agreement. These protests were a wave of demonstrations and civil unrest in Ukraine, which began on the night of November 21, 2013 with public demonstrations on Maidan Nezalezhnosti (Independence Square) in Kiev. Transparency International named President Yanukovych as the leading example of corruption in the world. The situation escalated after the violent dispersal of protesters on November 30th.