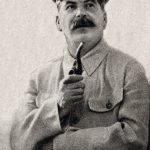 1879 – Joseph Stalin is born in Gori, Georgia. Stalin, was a Georgian politician and Soviet revolutionary who led the Soviet Union from the mid-1920s to 1953 as general secretary of the Communist Party of the Soviet Union, and Prime Minister of the Soviet Union. During his dictatorial rule, millions of Soviet citizens would lose their lives.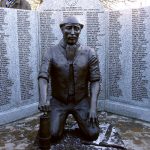 1910 – An underground explosion at Hulton Bank Colliery in Over Hulton, England, kills 344 miners. This would be, the second most devastating mining accident in England and the third worst in the UK, after the Oaks Colliery explosion and the collapse of Senghenydd Colliery. The shock of this explosion was the uncontrolled opening of the gas.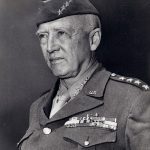 1945 – George S. Patton dies at the age of 60 in Heidelberg, Germany. Patton, was a United States Army General who commanded its Seventh Army, at the Mediterranean Theater of World War II. He also led the Third US Army in France and Germany after the Allied invasion of Normandy in June 1944.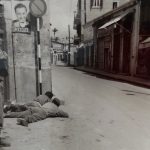 1963 – A "bloody Christmas" begins in Cyprus, eventually resulting in the displacement of some 30,000 Turkish Cypriots and the destruction of more than 100 villages. This incident, in Turkish Cypriot and Turkish historiography, refers to the outbreak of inter-ethnic violence between Greek Cypriots and Turkish Cypriots during the Cyprus crisis, on the night between 20-21 December 1963.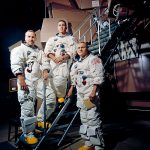 1968 – During the Apollo program, Apollo 8 departs from the Kennedy Space Center, placing its crew on a lunar trajectory for the first visit to another celestial body by humans. Apollo 8 was the first spacecraft to leave Earth's low orbit and the first to reach the Moon, rotate it, and return. The crew consisted of, Frank Borman, James Lovell, and William Anders.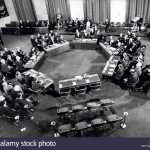 1973 – The Geneva Conference on the Arab-Israeli Conflict opens. The 1973 Geneva Conference was an attempt to negotiate a solution to the Arab-Israeli conflict as provided for in United Nations Security Council Resolution 338 following the call for a ceasefire to end the Yom Kippur War.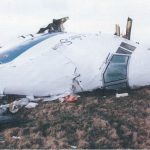 1988 – A bomb explodes aboard the Pan Am Flight 103 over Lockerbie, Dumfries and Galloway, Scotland, killing all 270 passengers and crew. This is by far the deadliest air disaster to occur on British soil. According to subsequent investigations, this terrorist attack was ordered by Libyan leader Muammar Gaddafi.