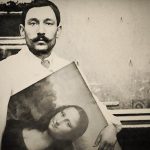 1911 – The Mona Lisa is stolen by Vincenzo Peruggia, a Louvre employee. After keeping the painting hidden in a luggage in his apartment for two years, Peruggia returned to Italy with him. He kept him at his apartment in Florence, Italy for some time. Perugia was discovered by police and, the Mona Lisa then returned to the Louvre in 1913.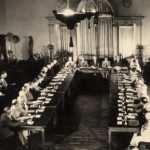 1944 – The Dumbarton Oaks Conference begins, a prelude to the United Nations. The Dumbarton Oaks Conference was the first important step taken to implement paragraph 4 of the 1943 Moscow Declaration, which recognized the need for a post-war international organization to succeed the League of Nations.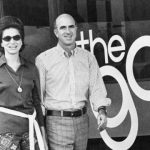 1969 – Gap Inc. opened their first store in San Francisco, California. Gap INC, is a US retailer of American clothing and accessories worldwide. It was founded in 1969 by Donald Fisher and Doris F. Fisher and is headquartered in San Francisco. is the largest retailer in the US, and is the 3rd in total, after Inditex Group and H&M.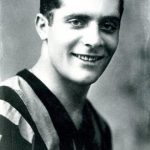 1979 – Giuseppe Meazza dies at the age of 68. Meazza, was an Italian manager and footballer. Throughout his career, he played mainly for Inter in the 1930s, scoring 242 goals in 365 games for the club, as well as winning three Serie A titles, as well as the Coppa Italia. He is known as one of the best footballers of his generation.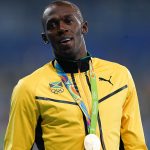 1986 – Born in Kingston, Usain Bolt. Bolt, is a former Jamaican sprinter, widely regarded as the greatest sprinter of all time. He is a world record holder in the 100 meters, 200 meters and 4 × 100 meters relay. Bolt is the only sprinter to win 100m and 200m Olympic titles in three consecutive Olympics (2008, 2012 and 2016).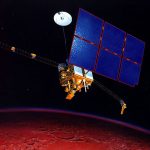 1993 – NASA loses contact with the Mars Observer spacecraft. The Mars Observer spacecraft, also known as the Mars Geoscience Climatology Orbiter, was a robotic space probe launched by NASA to study the surface, atmosphere, climate and magnetic field. Attempts to restore communication with the spacecraft were unsuccessful.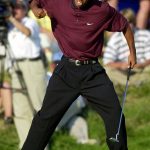 2000 – Tiger Woods, American professional golfer, wins his 82nd PGA Championship and becomes the first golfer since Ben Hogan in 1953 to win three championships in one calendar year. Woods is widely regarded as one of the greatest players in the sport, and one of the most famous athletes of all time.