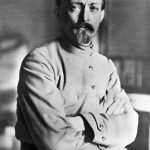 1926 – Felix Dzerzhinsky dies at the age of 48. Dzerzhinsky was one of the first Bolshevik officials. Dzerzhinsky headed the first two state security organizations of the Soviet Union, the Czech Republic and the OGPU, creating a secret police force for the post-revolutionary Soviet regime. He was one of the architects of the Red Terror in Russia in the 1920s.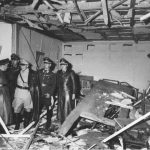 1944 – During World War II, Adolf Hitler survives an assassination attempt led by German Army Colonel Claus von Stauffenberg. This assassination was organized through the detonation of a bomb placed at Hitler's headquarters. The plot failed, and Stauffenberg, along with the other conspirators, were captured and executed.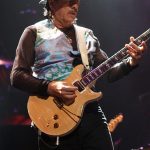 1947 – Born in Autlan, Carlos Santana. Santana, is a Mexican-American guitarist who became famous in the late 1960s and early 1970s with his band Santana, who started a fusion of Latin American rock and roll and jazz. Carlos Santana has received 10 Grammy Awards as well as three Latin Grammy Awards.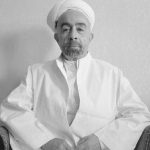 1951 – Jordan's King Abdullah I is assassinated by a Palestinian man while attending Friday prayers in Jerusalem. Abdullah I, is considered one of the founders of the modern state of Jordan. He was killed in Jerusalem by a Palestinian extremist who feared that the Jordanian king would make peace with Israel.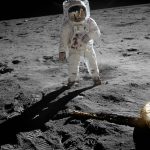 1969 – Apollo 11 crew successfully makes the first maneuvering landing on the Moon in a section called the Sea of ​​Calm. Americans Neil Armstrong and Buzz Aldrin become the first people to walk on the Moon six and a half hours later. Armstrong's first step on the lunar surface was broadcast live on TV to a worldwide audience.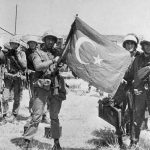 1974 – Turkish military forces occupy Cyprus following a coup d'etat by the Greek Colonel Junta against President Makarios. Even today, the Mediterranean island is de facto divided between the Republic of Northern Cyprus (Turkish) and the Republic of Southern Cyprus (Greek).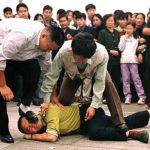 1999 – The Chinese Communist Party launches a persecution campaign against Falun Gong, arresting thousands of believers across the country. The new religious sect, Falun Gong, was founded by its leader Li Hongzhi in China in the early 1990s. Since the early 1990s, this religious movement has reached over 100 million worshipers and practitioners.