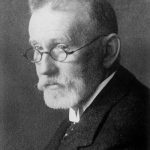 1915 – Paul Elrich dies at the age of 61. Elrich, was a German physician and scientist decorated with the Nobel Prize, who worked in the fields of hematology, immunology and antimicrobial chemotherapy. He is credited with finding a cure for syphilis in 1909. Elrich invented the precursor technique to Gram-stained bacteria.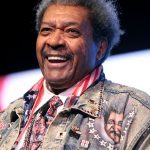 1931 – Born in Ohio, Don King. Don King, is an American boxing promoter known for his involvement in historic boxing matches. Highlights of King's career include promoting "Rumble in the Jungle" and "Thrilla in Manila". King has promoted some of the most prominent names in boxing, including Muhammad Ali, Joe Frazier, George Foreman.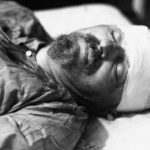 1940 – In Mexico City, exiled revolutionary Leon Trotsky is mortally wounded by an ice ax by Ramon Mercader. He dies the next day. NKVD agent Ramon Mercader was tried and convicted of murder and spent the next 20 years in a Mexican prison. Stalin presented Mercader with an Order of Lenin in absentia.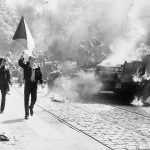 1968 – During the Cold War, Warsaw Pact troops invade Czechoslovakia, suppressing the Prague Spring. East Germany participation is limited to a few specialists due to memories of the recent war. Only Albania and Romania refuse to participate. The invasion of Prague sparked an international revolt.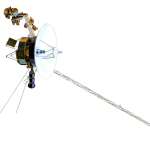 1977 – NASA launches the Voyager 2 spacecraft. As part of the Voyager program, it was launched 16 days before its twin, Voyager 1, on a trajectory that took longer to reach Jupiter and Saturn, but enabled further encounters with Uranus. and Neptune. Voyager 2 is the fourth of five spacecraft to reach the speed of Solar Escape.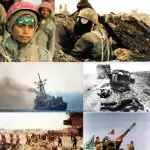 1988 – A ceasefire is agreed upon during the Iran-Iraq war after nearly eight years of war. The Iran-Iraq war began when Iraq invaded Iran and ended when Iran accepted the UN-mediated ceasefire. Iraq wanted to replace Iran as the dominant state in the Persian Gulf and was concerned about its influence in the region.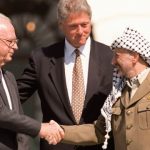 1993 – Following secret rounds of negotiations in Norway, the Oslo Accords are signed, followed by a public ceremony broadcast live in Washington, D.C. the following month. The Oslo Accords are a pair of mutual recognition agreements between the Government of Israel and the Palestine Liberation Organization (PLO).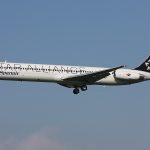 2008 – Spanair Flight 5022, from Madrid, Spain to Gran Canaria, slips off the runway and crashes at Barajas Airport. Of the 172 people on board, 146 die instantly, and eight later die from injuries received in the accident. This would be one of the most serious air crashes ever to occur on Spanish airline civilian aircraft.