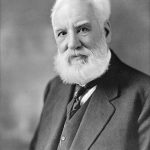 1922 – Alexander Graham Bell dies at the age of 75. Bell, was an inventor, scientist and engineer of Scottish descent, who dealt with the invention and patenting of the first practical telephone. He also co-founded the American Telephone and Telegraph Company (AT&T) in 1885. His invention revolutionized telecommunications.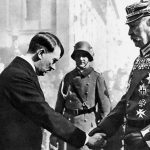 1934 – Adolf Hitler becomes Fuhrer of Germany following the death of President Paul von Hindenburg. Also known as the Gleichschaltung, it was in Nazi terminology the process of Nazism by which Adolf Hitler and the Nazi Party successfully established a system of totalitarian control and coordination over all aspects of German society.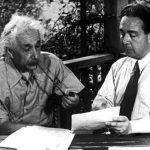 1939 – Albert Einstein and Leo Szilard write a letter to Franklin D. Roosevelt, urging him to start the Manhattan Project to develop a nuclear weapon. This major project would only take place in 1945, when the United States would test an atomic explosion for the first time in Nevada.
1942 – Isabel Allende is born in Lima. Allende, is a Chilean writer. Allende, whose works sometimes contain aspects of magical realism, is known in the genre of novels, such as The House of Spirits, and City of the Beasts, which have been extremely successful. She is the most widely read writer in Spanish.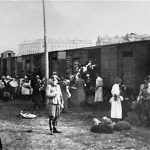 1943 – Jewish prisoners stage a revolt in the Treblinka camp. He, was one of the deadliest Nazi death camps where nearly 1 million people were killed in less than 18 months. This would be one of the biggest revolts that would take place in the concentration camps. Another revolt would follow at the Sobibor camp.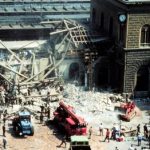 1980 – A bomb blast at a railway station in Bologna, Italy, kills 85 people and injures more than 200 others. Several members of the neo-fascist terrorist organization Nuclei Revolutionary Armed Forces (Revolutionary Armed Nuclear) were convicted of bombing, although the group denied involvement.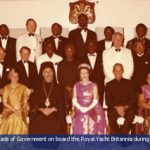 1989 – Pakistan is re-admitted to the Commonwealth of Nations after the restoration of democracy for the first time since 1972. The Commonwealth of Nations is a political association of 55 member states, almost all the former territories of the British Empire. Its head office is located in London. Pakistan has adhered to this organization from the beginning.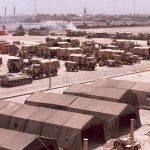 1990 – Iraq invades Kuwait, eventually leading to the Gulf War. This invasion and subsequent refusal of Iraq to withdraw from Kuwait within a timeframe set by the United Nations led to military intervention by a coalition of United Nations forces led by the United States.