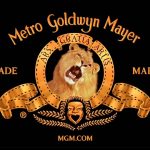 1916 – Samuel Goldwyn and Edgar Selwyn form Goldwyn Pictures. Goldwyn Pictures Corporation was an American motion picture production company that operated from 1916 to 1924 when it merged with two other manufacturing companies to form the large studio, Metro-Goldwyn-Mayer. The studio turned out to be moderately successful, but became more famous because of its iconic Leo the Lion brand. The merged studio inherited the old Goldwyn facility in Culver, California, where it would remain until 1986.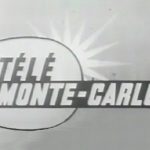 1954 – Télé Monte Carlo, Europe's oldest private television channel, is launched by Prince Rainier III. Like several other European television channels, its first major broadcast was one related to the country's ruling dynasty, in this case the marriage of Prince Rainier III and Grace Kelly. As a result of an agreement between Prince Rainier III and French President François Mitterrand, TMC was able to broadcast as far as Montpellier, France, tripling its coverage (three million potential viewers).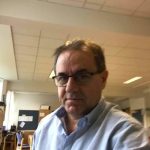 1963– Gjergj Kola was born in Shkodra, works and lives in Austria. He completed his higher pedagogical studies in the city of Graz. He currently works as a teacher at the Otto Glöckel High School in Vienna. At the time when he was a student he published at the publishing house "Andreas Schneider Verlagsatelier" two volumes of poetry in three languages Albanian, German and Italian. The volume "Per Grazia" in 1996 and "Europe! Let my people come" in 1997. Later he published in Albanian the novel "Khej e e Pajetueme", in German the drama "Dimensione der Liebe".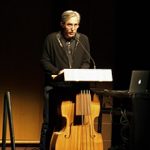 1965 – Paul Weitz is born in New York. Weitz is an American director, filmmaker, screenwriter, and actor. He is the older brother of director Chris Weitz. Together they worked on the American comedy films Pie and About a Boy, for which they were nominated for an Oscar for Best Adapted Screenplay as co-writers. Weitz is a writer, executive producer and director of the TV series Mozart in Jungle. He attended Allen-Stevenson School and College. In 1988, he graduated from Wesleyan University.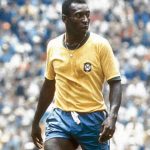 1969 – Famous Brazilian footballer Edson Arantes Donascimento (nicknamed Pele) reaches the quota of 1000 goals scored. Pele, is considered the best player of all time in the world. He was proclaimed World Champion with the Brazilian national team in 1958, in Sweden, in 1962 in Chile, and in 1970 in Mexico. But Pele never played in famous European clubs, as he decided to debut with the Santos team in his hometown. Pele is the most successful goal scorer in the history of football, scoring 650 goals in 694 League matches, and a total of 1281 goals in 1363 matches,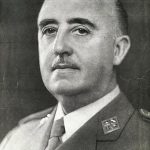 1975 – Francisco Franco dies in Madrid at the age of 82. Franco, was a Spanish general and politician who ruled Spain as head of state and dictator under the title Caudillo from 1939, after the nationalist victory in the Spanish Civil War, until his death in 1975. This period in Spanish history is commonly known as Frankish Spain or, the Frankish Dictatorship. Franco remains a controversial figure in Spanish history. His rule was dominated by two aspects, brutal oppression, with thousands killed and an economic prosperity, which greatly improved the quality of life in Spain.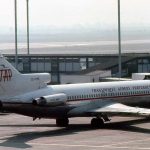 1977 – A civilian TAP Portugal Flight 425 crashes in the Madeira Islands, killing 131 passengers. Of the 164 people on board (156 passengers and eight crew), 131 were killed (125 passengers and 6 crew), making it the deadliest air crash in Portugal to date. As of 2019, it is the second deadliest air crash in Portugal, after Flight 1851. It remains the only fatal crash of TAP Portugal since the start of flight operations in 1946.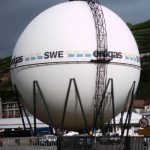 1984 – A series of explosions at the Pemex oil storage facility in San Juan Ixhuatepec in Mexico City causes a massive fire that kills about 500 people. Nearly 8,000 others suffered severe burns. The San Juanico disaster was one of the deadliest industrial disasters in world history. The powerful explosions occurred in an area of ​​12 thousand square meters. The causes of this explosion were outdated technology of anfata platforms, and non-compliance with technical rules.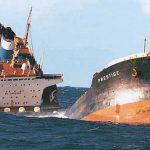 2002 – The Greek oil tanker Prestige splits in half and sinks off the coast of Galicia, releasing over 50,000 tonnes of oil. This would be considered the greatest environmental catastrophe in Spanish and Portuguese history. The ship was built by Hitachi and Engineering in Maizuru, Japan. At the time of its sinking, it was owned by Mare Shipping, and registered in Liberia. The Pretsige was 243 meters long.