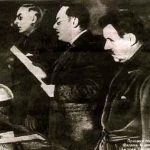 1936 – A major purge of the Soviet Union begins when the first Moscow process takes place. The Moscow trials were a series of show trials held in the Soviet Union at the instigation of Joseph Stalin between 1936 and 1938 against the Trotskyists, and members of the Right Opposition, the Communist Party of the Soviet Union.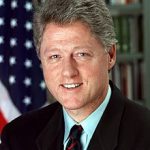 1946 – Born in Arkansas, Bill Clinton. Clinton is an American lawyer and politician who served as the 42nd President of the United States from 1993 to 2001. Prior to his presidency, he served as Governor of Arkansas (1979-1981 and 1983-1992) and Advocate of Arkansas General (1977– 1979). He is the husband of Hilary Clinton.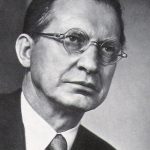 1954 – Alcide De Gasperi dies at the age of 73. De Gasperi, was an Italian statesman who founded the Christian Democracy party and served as Prime Minister of Italy in eight successive coalition governments from 1945 to 1953. He was the last Prime Minister of the Kingdom of Italy, also serving Victor Emmanuel III and Umberto II.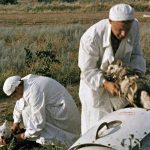 1960 – The Soviet Union launches the Belka and Strelka satellite satellite into space. Korabl-Sputnik 2, was a Soviet artificial satellite and the third test flight of the Vostok spacecraft. It was the first space flight that sent the animals into orbit and returned them safely back to Earth. Launched on 19 August 1960, it paved the way for the first human orbital flight.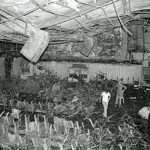 1978 – In Iran, the Rex Cinema fire kills more than 400 people. The attack was responsible for sparking the 1979 Iranian Revolution which overthrew the Iranian monarchy. It was the largest terrorist attack in history until the 1990 Sri Lankan police massacre, which itself was later overcome by the 9/11 attacks.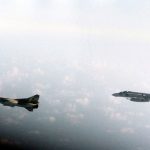 1981 – US fighter jets intercept and shoot down two Libyan Sukhoi Su-22 fighter jets over the Gulf of Cider. Libya had claimed that the entire Gulf was their territory, at 32 ° 30 'N, with an exclusive area of ​​62 nautical miles (115 km; 71 mi) area, which Libyan leader Muammar Gaddafi claimed as the "Death Line" in 1973.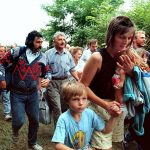 1989 – Hundreds of East Germans cross the border between Hungary and Austria during a Pan-European picnic, part of the events that began the process of the fall of the Berlin Wall. The opening of the border gate between Austria and Hungary set in motion a chain reaction, at the end of which there was no longer an GDR and the Eastern Bloc was disbanded.