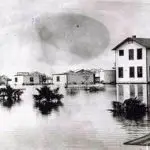 1928 – In Florida, USA, one of the most devastating hurricanes in the history of this country occurs. Also known by Hurricanes as Hurricane Okeechobee, this 15-day storm would take the lives of over 2,500 people and injure about 5,000 others. The wind would blow at a speed of 260 km per hour and as a result would destroy thousands of homes and vehicles along the Florida peninsula.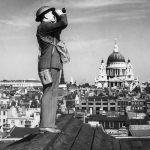 1940 – Adolph Hitler launches Operation Sea Lion during the Battle of Britain between British and Nazi Germany. The aim of this military operation was to bring to a kneeling position in England and all of Great Britain a short time from air and sea bombardment, to pave the way for land invasion. This operation failed as a result of British military resistance.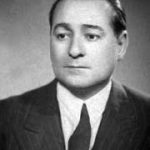 1961 – Turkish Prime Minister Adnan Menderes is sentenced to death and hanged at the age of 62. Menderes would lead the Turkish state for a decade until a military coup led by General Cemal Gursel overthrew him on May 27, 1960, in a coup. Menderes would be executed on the Marmara island of Imrali along with Foreign Minister Fatin Rustu Zorlu and Finance Minister Hasan Polatkan.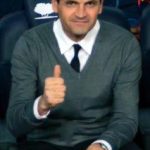 1968 – Born in Bellcaire d 'Emporda, the famous Spanish footballer and coach Tito Vilanova. Vilanova during his career as a footballer would make his debut with the teams of Barcelona B, Celta Vigo, Elche, etc. As a coach he would serve as the main assistant and then as the manager of the famous Barcelona club, which he declared champions in La Liga and the Miguel Munoz Cup in 2013. He would die a year later from an illness. incurable.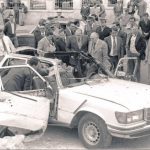 1980 – Nicaraguan dictator Anastasio Somoza Debayle is assassinated in the Paraguayan capital, Asuncion. Debayle had ruled the impoverished and unstable state of Nicaragua with an iron fist for 12 years. The Somoza dynasty had long since become unpopular in this country because crime, state repression, and corruption had taken on galloping proportions. He was killed by a Sandinista (communist rebel) commando through Operation Coded Reptile.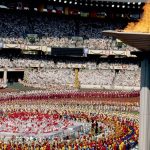 1988 – The 24th Olympic Games open in Seoul, South Korea. In these games, 160 countries of the world would be represented in 35 sports disciplines. At the medal table, the teams of the Soviet Union, East Germany, followed by the United States of America, would lead for medals. While the official mascot of this event was Hodori, the tiger of the Korean Peninsula.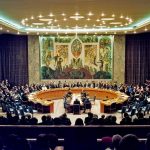 1991 – South Korea, North Korea, Estonia, Latvia, Lithuania, the Marshall Islands, and Micronesia join the United Nations. After the dissolution of the Soviet Union, as well as after a relatively peaceful climate of diplomatic relations Seoul-Pyongyang, the UN decided on the membership of these states, to further enhance the security aspect in these regions of the world.