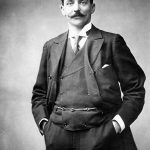 1937 – Joseph Bruce Ismay, the wealthy oligarch and owner of the famous White Star Line company, dies at the age of 74 in Crosby, England. Ismay, along with his father would establish and run this giant travel company for years. It would be Joseph B. Ismay who would finance the construction of the largest transoceanic ship of all time, the RMS Titanic. Bruce Ismay would also witness the sinking of his ship in April 1912, in the Atlantic Ocean, where he himself along with 705 other passengers would manage to escape by boat.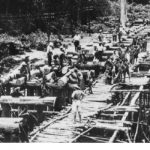 1943 – The construction of the Burma Railway in Southeast Asia is completed. This railway would be built by the Japanese invading troops which, exploited about 250 thousand local civilians and 60 thousand Anglo-American captives. Extremely poor working conditions left 90,000 civilians and more than 12,000 Anglo-Americans dead. This railway is 415 km long, and connects through them the states of Burma and Thailand. It was exploited by Allied troops who liberated the region in July 1945.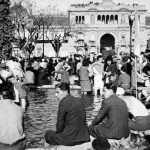 1945 – Thousands of protesters in Buenos Aires, Argentina, support the release of Juan Peron from the Martin Garcia Island prison. This will also be known as the day of the official founding of Peronism. Juan Peron would be imprisoned by the Argentine military junta led by General Arturo Rawson. The Peronist Movement would be one of the largest and most important political organizations in the history of this country. Even today, Argentina's main parties will have the ideas of this movement in their programs.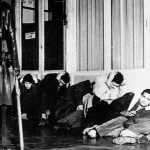 1961 – One of the largest massacres in Paris since World War II. About 250-300 Algerian protesters would be shot by French police. Over 500 others would be injured. The massacre was ordered by Maurice Papon, who was also the police chief of Paris. Papon, a supporter of De Gaulle, would be accused of deporting thousands of Jews during the war. He would orchestrate the arrest and imprisonment of thousands of Algerian fighters during the War of Independence period.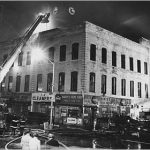 1966 – A powerful fire breaks out on 23rd Street in New York. This fire would be caused by chemical dye mixtures in a woodworking studio. As a result, the entire building would burn down and 12 firefighters would die from the effects of the flames. Some of them would remain asphyxiated, while the rest would die from their wounds. This tragedy after those of September 11, will be one of the worst in the history of this city.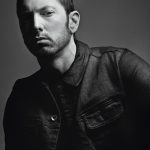 1972 – Born in Missouri, USA, the famous American singer and rapper Marshall Bruce Mathers otherwise known as Eminem. Eminem, during his 25-year career would produce 10 albums, where the most popular are, The Eminem Show, Recovery, Revival, and Kamikaze. Eminem would have many duets and collaborations with other famous American and world singers. He would be nominated for 362 music awards where he would win 156 of them.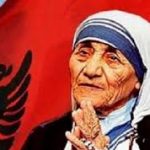 1979 – Mother Teresa wins the Nobel Prize. Mother Teresa founded the Missionaries of Charity, a Catholic religious congregation, which in 2012 had more than 4,500 sisters and was active in 133 states. They provide housing for people dying from HIV / AIDS, leprosy and tuberculosis; they provide food, mobile clinics, child and family counseling programs, orphanages, and schools. Members must abide by the oath of "chastity, poverty and obedience", as well as a fourth condition, to provide "free and heartfelt services to the poorest of the poor". Mother Teresa has been honored with the highest awards and honors, including: the 1962 Ramon Magsaysay Peace Prize and the 1979 Nobel Peace Prize. On October 19, 2003, she rejoiced and was named "Blessed Teresa of Calcutta." To be canonized in the sanctuary, she had to be recognized a second miracle, according to the rules of the Catholic Church. A second miracle was recognized by Pope Francis in December 2015, paving the way for her to be canonized by the Roman Catholic Church. Her canonization took place on September 4, 2016, a day before the 19th anniversary of her death (September 5), where she is also known as her holiday. Teresa said: "By blood, I am Albanian. By citizenship, an Indian. By faith, I am a Catholic nun. As for my vocation, I belong to the world. As for my heart, I belong to She was fluent in five languages ​​— Bengali, Albanian, Serbian, English, and Hindi — and made occasional trips outside of India for humanitarian reasons.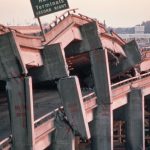 1989 – A 6.9 magnitude earthquake shakes San Francisco's Loma Prieta. 63 people would lose their lives and 4000 others would be injured. The homeless would number over 25,000. The material damage caused by this earthquake was estimated at $ 6 billion. This would be one of the most powerful earthquakes in the American Pacific, otherwise known as the Los Angeles Tectonic Plate.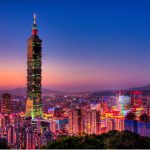 2003 – One of the tallest buildings in the world is inaugurated in Taiwan's capital, Taipei. The staircase, otherwise known as Taipei 101, will be 510 meters high and will consist of 101 floors. It would cost nearly $ 60 billion, and would be a colossal investment by the Taiwanese government. This high architectural structure will serve as a shopping center and one of the most famous entertainment facilities in this place. Taipei 101 will be a symbol of Taiwan's economic developmen