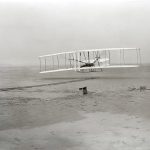 1903 – The Wright brothers make the first controlled flight possible. With an airplane heavier than air, they make several flights to Kitty Hawk, North Carolina. The Wright Flyer, was designed and built by the Wright brothers. They flew him four times with him, near Kill Devil Hills, about four miles south of Kitty Hawk. This officially marks the beginning of the flight era.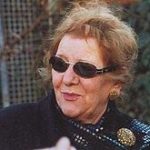 1932 – Born in Sarajevo, Tinka Kurti is one of the most famous Albanian actresses. He spent most of his life in Shkodra, where he joined the theater at a young age. From 1949 until she retired, she was an actress at the "Migjeni" Theater in Shkodra, where she performed about 120 roles. Particularly successful in the strong dramatic roles of mothers, but just as successful in comedy. Shines with protagonist roles in "Blood of Arbri", "Irkutase History", "Our Land" – where he plays first File and then Loken, "Bullet in the peace" or "Chekhov's Engagement". Kurti has also acted in cinemas, in about 35 feature films, starting with the first Albanian feature film, "Tana", in 1958. Among other works are Mother Pashako in "Stars of Long Nights" (1972) , mother in "The Happy Couple" (1975), Sinjorina Mançini in "Girls with Red Ribbons" (1978), Grandmother in "Mother's Heart". Tinka Kurti has received numerous awards, both at national film and theater festivals. To these awards are added other important awards, such as the medal "Grand Master of Labor", awarded by the President of the Republic. Two cinemas, one in Tirana and one in Durrës bear its name. Also, a school in the village of Lekbibaj in Albania bears the name of Tinka Kurti.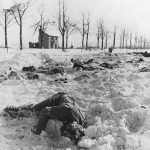 1944 – Malmedy Massacre occurs during the Battle of the Ardennes, in World War II. The Malmedy massacre was a war crime committed by members of the Kampfgruppe SS Peiper, a German combat unit led by Joachim Peiper, in Malmedy, Belgium. As a result, 85 American prisoners of war were shot by the Nazis, and their bodies were left in the snow.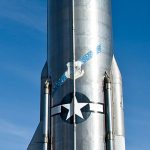 1957 – The United States successfully launches the first Atlas intercontinental ballistic missile at Cape Canaveral, Florida. The Atlas SM-65 was the first intercontinental ballistic missile developed by the US and the first of the Atlas type. It was built for the Air Force, by General Dynamics Convair Division at an assembly plant located in San Diego.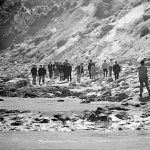 1967 – Harold Holt, Prime Minister of Australia, disappears abruptly while swimming on Portsea Beach. His body was never found, and he was pronounced dead in absentia. His disappearance sparked a number of conspiracy theories. Holt was the third Australian Prime Minister to die in office, to be succeeded by John McEwen, and later by John Gorton.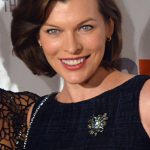 1975 – Milla Jovovich is born in Kiev, Ukraine. Jovovich is an American actress, model and musician. Her roles in science fiction and action movies made her the "queen of shock" in 2006. In 2004, according to Forbes magazine, she was the highest paid model in the world. From 2002 to 2016, Jovovich portrayed Alice in the horror film "Resident Evil".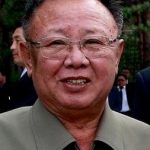 2011 – Died at the age of 70 in Pyongyang, Kim Jong Il. He was the second leader of North Korea. Kim Jong Il, came to power, after the death of his father Kim Il-sung, the first leader of North Korea. He will also be remembered for the highly dictatorial methods of governing the impoverished Asian country. After his death, power passed into the hands of his son Kim Jong Un.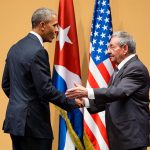 2014 – The United States and Cuba re-establish diplomatic relations after their severance in 1961. The US diplomatic mission in Cuba is handled by the embassy in Havana, while there is a Cuban embassy in Washington. The US, however, continues to maintain its trade, economic and financial embargo, making it illegal for US corporations to do business with Cuba.