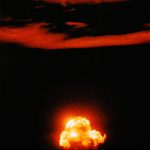 1945 – During the Manhattan Project, the Atomic Age begins when the United States successfully detonates a plutonium-based test nuclear weapon near Alamogordo, New Mexico. The Manhattan Project was a research and development enterprise during World War II that produced the world's first nuclear weapons.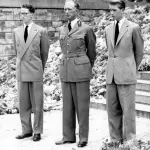 1951 – King Leopold III of Belgium abdicates in favor of his son, Baudouin I. He was the eldest son of King Leopold III and Princess Astrid of Sweden. Because he and his wife, Queen Fabiola, had no children, with Baudouin's death the crown legally passed to his younger brother, King Albert II.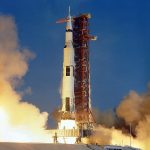 1969 – During the Apollo 11 Program, the first mission to land astronauts on the Moon is launched from the Kennedy Space Center in Cape Kennedy, Florida. Neil Armstrong became the first person to enter the lunar surface six hours and 39 minutes later on July 21, Buzz Aldrin joined him 20 minutes later.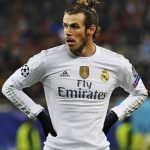 1989 – Born in Cardiff, Gareth Bale. Bale, is a professional Welsh footballer who plays as a winger for the Spanish club La Liga Real Madrid and the Welsh national team. He was Wales' top scorer in their successful UEFA Euro 2016 qualifying campaign, scoring seven goals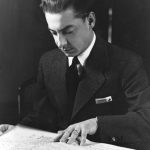 1989 – Herbert von Karajan dies at the age of 81. Von Karajan, was an Austrian conductor. He was chief conductor of the Berlin Philharmonic for 35 years until his death in 1989. By one estimate, he was the best-selling classical music recording artist of all time, having sold over 200 million records.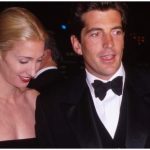 1999 – John F. Kennedy Jr., his wife Carolyn and her sister Lauren Bessette die when the Piper Saratoga PA-32R he was piloting crashed into the Atlantic Ocean off the coast of Martha Vineyard. Kennedy Jr., He was a son of President John F. Kennedy and First Lady Jacqueline Kennedy and a younger brother of Caroline Kennedy.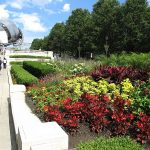 2004 – Millennium Park, considered Chicago's first and most ambitious early 21st century architecture project, is opened to the public by Mayor Richard M. Daley. The park was intended to celebrate the third millennium and is a prominent civic center off the shores of Lake Michigan.