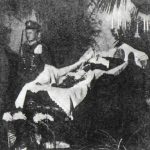 1922 – Polish President Gabriel Narutowicz is assassinated by Eligiusz Niewiadomski at the Zachęta Gallery in Warsaw. During the 1922 election, Narutoëicz was supported by the center-left, and by national minorities, but won harsh criticism from right-wing Democrats. After just five days in office he was killed by Eligiusz Niewiadomski while looking at paintings at the Art Gallery.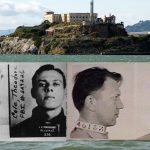 1937 – Theodore Cole and Ralph Roe try to escape by swimming from the US federal prison on the island of Alcatraz in San Francisco. Although officials were quick to conclude that they disappeared in the attempt, their remains were never found and their fate remains unknown, making the first incident that destroyed Alcatraz's reputation as a high-security prison.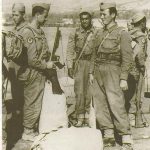 1950 – US President Harry S. Truman declares a state of emergency during the Korean War, as Chinese troops enter the war in support of their communist allies. The war began on June 25, 1950, when North Korea invaded South Korea, following a series of skirmishes along the border. The U.S. military intervened to protect its South Korean ally.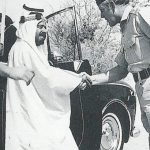 1971 – The United Kingdom recognizes the independence of Bahrain, which is commemorated annually as the country's National Day. Today Bahrain is one of the countries with the highest level of economic and social development in the Arabian Peninsula. Its capital was chosen Manama. While the form of government was left Sultanate.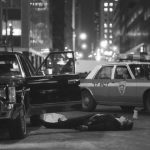 1985 – Paul Castellano and Thomas Bilotti are executed by order of John Gotti, who takes over the leadership of the Gambino crime family in New York. The two were shot during an ambush, by a squad of assassins, who were spotted at a distance by Gotti. Their execution took place outside an Italian restaurant.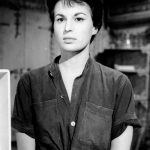 1989 – Silvana Mangano dies in Madrid at the age of 59. Mangano, was an Italian actress. Growing up in poverty during World War II, Mangano trained as a ballerina and worked as a model before winning Miss Roma in 1946. This led to the launch of her film career. She achieved notable success in Bitter Rice and continued to act for nearly four more decades.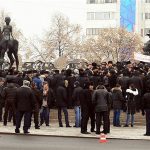 1991 – Kazakhstan declares independence from the Soviet Union. Nursultan Nazarbayev was elected its first President. He was characterized as an authoritarian leader, and his government was accused of numerous human rights violations, including repression and censorship of the media. While the capital was chosen Astana.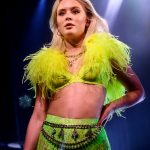 1997 – Born in Solna, Zara Larsson. Larsson is a Swedish singer and songwriter. At the age of 10, she achieved national fame in Sweden for winning the 2008 season of the talent show Talang, the Swedish version of British TV Got British. In 2016, she performed at the opening and closing ceremonies for UEFA Euro in France.