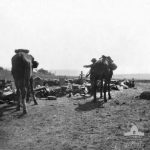 1900 – Battle of the Elands River during the Second Boer War ends after a 13-day siege is lifted by the British. The battle had begun when a force of between 2,000 and 3,000 Boers had surrounded a force of 500 Australians, Rhodesians, Canadians and British soldiers, at a supply depot near Brakfontein Drift.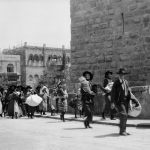 1929 – Palestinian unrest in 1929 erupts in colonial Palestine, between Palestinian Arabs and Jews, and continues until the end of the month. In all, 133 Jews and 116 Arabs were killed. Avraham Sela described the riots as "unprecedented, in duration, geographical extent, and direct damage to life and property".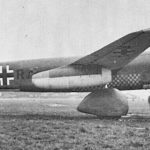 1944 – The first flight of a front-wing aircraft, the Junkers You 287., occurs. The Junkers You 287 was an aerodynamic test built in Nazi Germany to develop the technology needed for a multi-engine bomber. It was one of the few aircraft ever put into use, with fixed landing gear.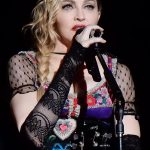 1958 – Born in Bay City, Madonna. Madonna, is a singer, actress, author, and record executive of American singers. Referred to as the "Queen of Pop" since the 1980s, she is regarded as one of the most influential figures in popular culture. Madonna is noted for her recreation and skill in music production, and visual presentation.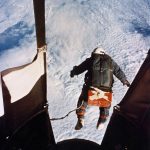 1960 – Joseph Kittinger parachutes from a balloon over New Mexico at 31,300 m, setting three records held until 2012. High jump, free fall, and top speed by a man without a plane. He participated in the Red Bull Stratos project as a capsule communicator, directing Felix Baumgartner to his record drop.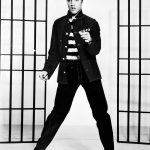 1977 – Elvis Presley dies at the age of 42. Presley, known simply as Elvis, was an American singer and actor. He is regarded as one of the most important cultural icons of the 20th century and is often referred to as the "King of Rock and Roll". With his rise to considerable fame, Presley's success seemed to embody the American dream.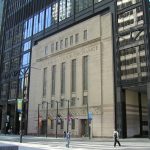 1989 – A solar-powered event affects computers on the Toronto Stock Exchange, forcing a ban on trading. A solar particle event occurs when particles (mainly protons) emitted by the Sun become accelerated either close to the Sun during a flare or in interplanetary space by coronary mass extraction shocks.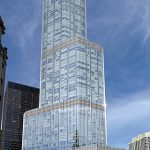 2008 – The Trump International Hotel and Tower in Chicago dominates other buildings, at 423 m, at the time becoming the tallest settlement in the world above ground level. The building, named after businessman and later U.S. President Donald Trump, was created by renowned architects Adrian Smith of Skidmore, Owings and Merrill.