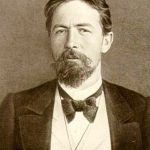 1904 – Anton Chekhov dies at the age of 44. Chekhov, was a Russian playwright and short story writer who is considered to be among the greatest writers of short fiction in history. His career as a playwright produced four classics, and his best stories are held in high esteem by writers and critics.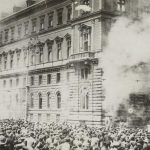 1927 – The July 15 Massacre occurs, in which 90 protesters are killed by Austrian police in Vienna. The clash was the result of conflict between the Social Democratic Party of Austria and an alliance of the right wing, including wealthy industrialists and the Catholic Church. Also 5 police officers, were left dead and over 600 protesters were injured.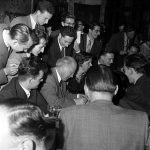 1955 – 18 Nobel laureates sign the Mainau Declaration against Nuclear Weapons, later co-signed by 35 others. Initiated and designed by German nuclear scientists Otto Hahn and Max Born, it was circulated at the 5th Nobel Summit (July 11-15, 1955) and presented on the island of Mainau on July 15, 1955.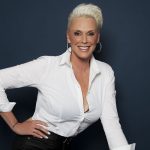 1963 – Born in Rodovre, Brigitte Nielsen. Nielsen is a Danish actress, model, singer, and television personality. She then starred in the 1985 films Red Sonja and Rocky IV. Brigitte Nielsen is also known for her marriage to Sylvester Stallone, with whom she starred in the 1986 film Cobra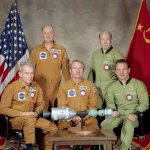 1975 – During the space race, the Apollo-Soyuz test project involves the dual launch of an Apollo and a Soyuz spacecraft on the first joint space flight of the Soviet Union and the United States. It was also the latest launch of an Apollo spacecraft from the Saturn rocket family.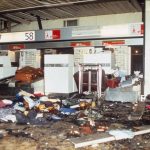 1983 – An attack on Orly Airport in Paris is launched by the Armenian militant organization ASALA, leaving eight dead and 55 wounded. This attack took place after official Paris, until that period, had not legally recognized the Armenian Genocide. A series of other attacks by this organization would take place in Turkish embassies in Europe.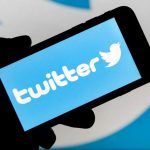 2006 – Twitter launches to the public, which later became one of the largest, and most followed, social media platforms in the world. Twitter, Inc. is headquartered in San Francisco, California, and has more than 25 other offices worldwide. As of 2018, Twitter has more than 325 million monthly active users.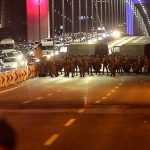 2016 – Factions of the Turkish Armed Forces attempt a coup. They tried to seize control of some key locations in Ankara, Istanbul and other cities, but failed because they were neutralized by loyal state forces. During the coup, over 300 people were killed and more than 2,200 were injured.