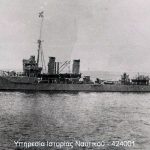 1940 – An Italian submarine torpedoes and sinks the Greek cruiser Elli in the port of Tinos during peacetime, marking the most serious Italian provocation before the outbreak of the Italo-Greek War in October. 10 of its officers and sailors were killed and 24 wounded. After the war, Italy compensated Greece for this act.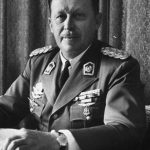 1954 – Alfredo Stroessner begins his dictatorship in Paraguay. He rose to the position of President after leading an army coup in 1954. His 35-year rule, marked by an uninterrupted period of oppression in his country, is the longest in the modern history of the South American continent. .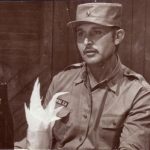 1962 – James Joseph Dresnok flees to North Korea after running through the Korean Demilitarized Zone. After escaping, Dresnok worked as an actor in propaganda films, some directed by Kim Jong-il, and as an English teacher in Pyongyang. He would be among the few Americans in the communist country. James Joseph Dresnok, died in 2016.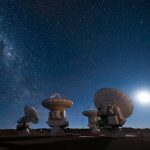 1977 – The Big Ear, a radio telescope operated by Ohio State University, receives a radio signal from deep space. The event is called "Wow! Signal" from the note made by a volunteer on the project. Extraterrestrial Intelligence Research (SETI) is a collective research term for extraterrestrial intelligent life.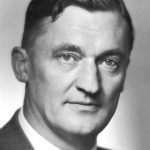 1982 – Hugo Theorell dies at the age of 79. Theorell, was a Swedish scientist and Nobel laureate in medicine. Theorell, who devoted his entire career to enzyme research, received the Nobel Prize in Physiology or Medicine in 1955 for the discovery of oxidoreductase enzymes and their effects on sodium fluoride.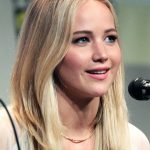 1990 – Born in Kentucky, Jennifer Lawrence. Lawrence, is an American actress. The films in which she has acted have amassed over $ 6 billion worldwide, and she was the highest paid actress in the world in 2015 and 2016. Lawrence appeared in the 100 most influential people on the world list in 2013 and on the list of Forbes Celebrity 100 in 2014 and 2016.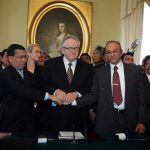 2005 – The Helsinki Accords between the Aceh Movement and the Government of Indonesia are signed, ending nearly three decades of fighting. The Aceh uprising, officially designated Aceh's concern, was a conflict fought by the Aceh Movement between 1976 and 2005, with the aim of making the Aceh province independent of Indonesia.