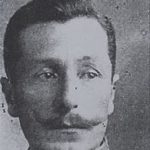 1866 – Born in Aká, Murad bej Toptani, patriot, signer of the Declaration of Independence of Albania, Albanian poet and sculptor. He spoke several foreign languages ​​such as French, Turkish, Arabic, German and Italian. His creations are summarized in the volume, "Poem of Murat Toptan", while in the Art Gallery in Tirana is preserved a bust of Skanderbeg, made by him in 1917, as well as a watercolor cartoon "Promises of England". At the end of 1899 Murad bej Toptani returned to Albania, in 1900 the police searched his house in Tirana and found there textbooks in Albanian, poems and Skanderbeg's History, all printed in 1881 with the permission of the authorities of the time by the commission scientific "Knowledge". Murad bey and his family were exiled to Konya in Anatolia and returned to their homeland only in 1908. He supported the Kurbin uprising led by Gjin Pjetër Pervizi, 1906-1912, with whom the Toptans had traditional friendships. Participates in the Assembly of Vlora as a representative of Tirana, where appointed by Ismail Qemali places the flag and on that occasion gives a speech. His fiery and full rhetorical speech on November 28, 1912, in Vlora, was praised by Mit'hat Frashëri and Baroness Marie Amelie Frein von Godin, both witnesses at the event.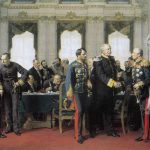 1878 – During the Berlin Congress, European powers redefine the map of the Balkans. Serbia, Montenegro, Bulgaria, and Romania become completely independent of the Ottoman Empire. Also at the congress, plans for the partition and annexation of Albanian territories would begin. But these plans of the neighboring chauvinists would be rejected by the League of Prizren.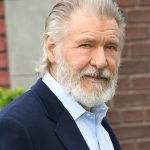 1942 – Born in Chicago Harrison Ford. Ford is an American actor, aviator, and environmental activist. His career spans six decades and includes collaborations with some of the most famous and influential filmmakers of all time such as George Lucas, Francis Ford Coppola, Steven Spielberg, Ridley Scott, Peter Weir, and Mike Nichols.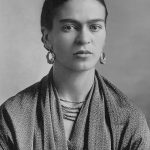 1954 – Frida Kahlo dies at the age of 47. Kahlo, was a Mexican painter known for many portraits, self-portraits and works inspired by Mexican nature and artifacts. Inspired by the country's popular culture, she used a style of folk art to explore, identity, and race in Mexican society.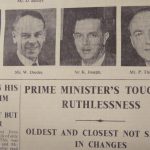 1962 – In an unprecedented move, British Prime Minister Harold Macmillan fires seven members of his Cabinet, marking the effective end of the National Liberals as a special force within British politics. The speed and scale of the reorganization made it comparable to the Night of the Long Knives in Nazi Germany.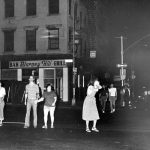 1977 – New York City, in the midst of a period of financial and social unrest, experiences an electrical outage that lasts nearly 24 hours leading to widespread fires and looting. The only neighborhoods that were not affected were Queens, which were part of the Long Island Lighting Enterprise system, as well as the Pratt Institute campus in Brooklyn.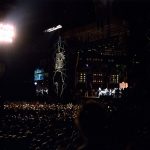 1985 – Live Aid benefit concert takes place in London and Philadelphia, as well as other venues such as Moscow and Sydney. Live Aid was a music-based fundraising concert. The original event was organized by Bob Geldof and Midge Ure to raise funds to alleviate Ethiopia's ongoing hunger.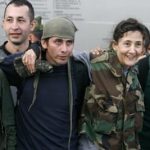 2003 – French DGSE personnel launch an operation to rescue Ingrid Betancourt, one of the FARC rebels in Colombia, sparking a political scandal when details are leaked to the press. The operation was organized by French Foreign Minister Dominique de Villepin, but he failed to make contact with FARC guerrillas and eventually returned home.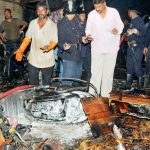 2011 – Mumbai is rocked by three bomb blasts in the evening, killing 26 people and injuring 130 others. After the explosions, telephone lines were blocked and communications ceased or were available intermittently for at least a few hours. These terrorist attacks were among the most serious recorded in India.