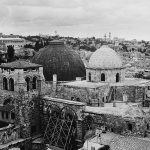 1949 – The Knesset votes to transfer the capital of Israel to Jerusalem. After the establishment of the state of Israel, Jerusalem was declared its capital. Jordan formally annexed East Jerusalem in 1950, subject to Jordanian law, and in 1953 declared it the "second capital" of Jordan.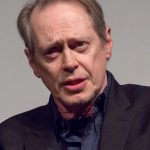 1957 – Steve Buscemi is born in New York. Buscemi is an American actor, director, writer, and producer of Italian descent. He has starred in films such as Parting Glances, New York Stories, Mystery Train, Dogs Reservoir, Desperado. Buscemi also plays Con Air, Armageddon, The Gray Zone, Ghost World, Big Fish, and Death of Stalin.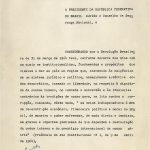 1968 – Brazilian President Artur da Costa of Silva issues AI-5 (Institutional Act No. 5), enabling the government by decree and suspending the habeas corpus. These acts were five of the 17 main decrees issued by the military dictatorship in the years after the 1964 coup in Brazil. They were issued in the name of the "Supreme Command of the Revolution" (the leadership of the regime).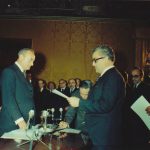 1974 – Malta becomes a Republic in the Commonwealth of Nations. On 13 December 1974, the constitution of Malta was revised, which resulted in the transformation of the State of Malta into a republic, effectively removing the role of Reġina ta 'Malta (Queen of Malta) in the country. That same year, Sir Anthony Mamo was named the country's first president. The British troops left on March 31, 1979.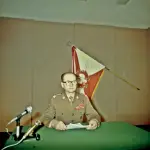 1981 – General Wojciech Jaruzelski declares martial law in Poland, largely because of the actions of Solidarnost. Also known as the Martial Law, it was introduced in Communist Poland on December 13, 1981 by Generals Czesław Kiszczak and Wojciech Jaruzelski to prevent the democratic opposition from gaining popularity and political power in the country.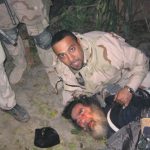 2003 – During Operation Red Dawn, former Iraqi President Saddam Hussein is captured near his hometown of Tikrit. Operation Red Dawn was a US military operation carried out on December 13, 2003 in the city of ad-Dawr, Iraq, near Tikrit, which led to the capture of Iraqi dictator Saddam Hussein. During the moments of his arrest, Hussein did not resist.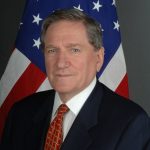 2010 – Richard Holbrooke dies at the age of 69. Holbrooke was an American diplomat and political scientist. He was the only person to hold the post of Assistant Secretary of State for two different regions of the world (Asia from 1977 to 1981 and Europe from 1994 to 1996). Richard Holbrooke, became an ardent supporter of the Kosovo Liberation Army.