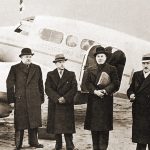 1920 – A Soviet-Lithuanian Peace Treaty is signed, with which Soviet Russia recognizes Lithuania's independence. In exchange for Lithuania's neutrality and permission to move its troops to the territory recognized during its war against Poland, Soviet Russia recognized Lithuania's sovereignty. It was ratified in Moscow.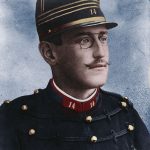 1935 – Alfred Dreyfus dies at the age of 75. Dreyfus, was a French artillery officer of Jewish descent, whose trial and conviction in 1894 on charges of treason became one of the most controversial and polarizing political dramas in modern French history. The incident has gone down in history as the Dreyfus affair.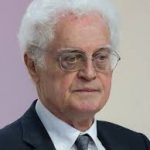 1937 – Lionel Jospin is born in Meudon. Jospin is a French politician who served as Prime Minister of France from 1997 to 2002. Jospin was the First Secretary of the Socialist Party from 1995 to 1997 and the party's candidate for President of France in the 1995 and 2002 elections. In 1995, he was defeated. by Jacques Chirac.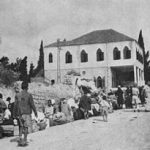 1948 – Israeli Prime Minister David Ben-Gurion orders the expulsion of Palestinians from the cities of Lod and Ramla. The military action took place in the context of the Arab-Israeli War of 1948. Over 50,000 Palestinians would take the road of emigration, as these two main cities would be occupied by Israeli military troops.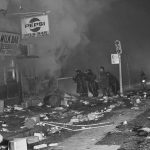 1967 – A major uprising erupts in Newark, New Jersey. The Newark riots of 1967 were one of 159 racing riots involving cities in the United States during the "Great Hot Summer of 1967." During the four days of riots, looting and property destruction, 26 people died and hundreds were injured.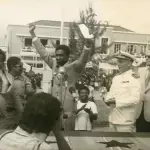 1975 – Sao Tome and Principe declare independence from Portugal. The new Portuguese regime committed itself to the dissolution of its colonies abroad. In November 1974, their representatives met with the MLSW in Algiers and drafted an agreement on the transfer of sovereignty. Its first president was elected Manuel Pinto da Costa.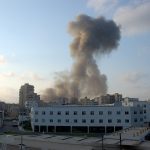 2006 – The war in Lebanon officially begins. The conflict began on July 12, 2006 and continued until a United Nations-mediated ceasefire entered into force on the morning of August 14, 2006, although it officially ended on September 8, 2006 when Israel lifted its naval blockade of Lebanon. This conflict had about 2 thousand dead.