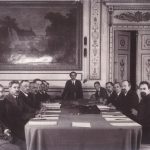 1922 – The Treaty of Kars is ratified in Yerevan, Armenia. The Kars Treaty was a peace treaty that defined the borders between Turkey and the three Transcaucasian republics of the Soviet Union, which are now independent republics of Armenia, Georgia, and Azerbaijan. This treaty was an annex to that of Moscow in 1921.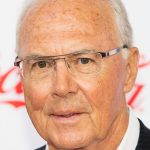 1945 – Franz Beckenbauer is born in Munich. Beckenbauer, is a former German professional footballer. In his playing career he was nicknamed Der Kaiser ("Emperor") because of his elegant style, and, leadership on the field. He would be proclaimed European and world champion with Germany as a player in 1972, and 1974, and as a coach, in 1990.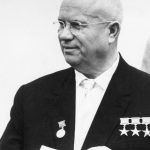 1971 – Nikita Khrushchev dies at the age of 77. Khrushchev was a Soviet politician who led the Soviet Union during part of the Cold War as the first secretary of the USSR Communist Party from 1953 to 1964 and as prime minister from 1958 to 1964. Khrushchev was responsible for de-Stalinization and the spatial program. Soviet.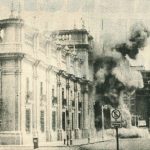 1973 – A coup in Chile led by General Augusto Pinochet overthrows democratically elected President Salvador Allende. Pinochet exercised dictatorial power until he was overthrown in a referendum in 1988, remaining in power until 1990. He is considered one of Latin America's most brutal dictators.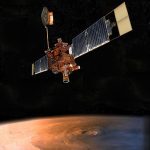 1997 – NASA Global Researcher arrives on Mars. The Mars Global Surveyor (MGS) was a US robotic spacecraft developed by NASA's Jet Propulsion Laboratory and launched in November 1996. This was a global mapping mission that examined the entire planet, from the ionosphere down through the atmosphere and to the surface. his.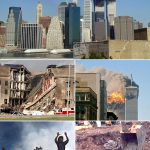 2001 – A series of coordinated terrorist attacks take place on September 11, killing 3,000 people using four hijacked planes by 20 al-Qaeda members. Two planes crash at the World Trade Center in New York, a third crashes into the Pentagon, and a fourth crashes in a field near Shanksville.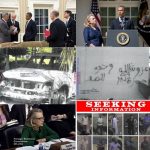 2012 – US embassy in Benghazi, Libya is attacked, resulting in four deaths. There is no conclusive evidence that al-Qaeda or any other international terrorist organization was involved in the attack. Suspicions would then fall on an Islamic extremist group which included Gaddafi's allies.