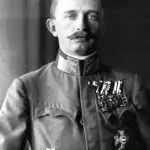 1918 – Austro-Hungarian Emperor Charles I abdicate. After his uncle Archduke Franz Ferdinand of Austria was assassinated in 1914, Charles became the favorite heir of Emperor Franz Joseph. Charles, I reigned from November 21, 1916 to November 11-12, 1918, when he "gave up participation" in state affairs. After his abdication, the Austro-Hungarian Empire ceased to exist. Charles I was canonized by Pope John Paul in 2004.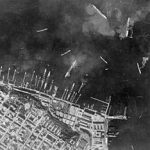 1940 – During World War II, the British Royal Navy launches the first general air strike on Italian ships. During these fights only 2 English pilots were killed and 2 others were injured. On the Italian side, over 100 sailors and soldiers were killed and wounded. While the material damage from this air attack on warships and cruisers, was considerable. This would be one of the heaviest attacks the Italian Fleet would suffer on its territory.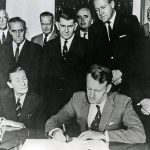 1965 – In southern Rhodesia, Prime Minister Ian Smith unilaterally declares the independent colony an unrecognized state of Rhodesia. The unilateral Declaration of Independence (UDI) was a declaration adopted by the Rhodesian Cabinet on 11 November 1965, announcing that Rhodesia, a British territory in South Africa that had been self-governing since 1923, now considered itself an independent and Sovereign state. Besides Ian Smith, another initiator of this movement was, Clifford Dupont, one of the most famous deputies of this country.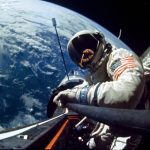 1966 – NASA launches its Gemini 12 spacecraft. Gemini 12 was a space program that consisted of launching several spacecrafts into space to test how astronauts could stay and work in that atmosphere without any problems. The Gemini 12 was commanded by Gemini 8 veteran James A. Lovell, and the flight contained three periods of extravagant activity (EVA) aboard the Edwin "Buzz" Aldrin, lasting a total of 5 hours and 30 minutes.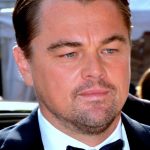 1974 – Famous Hollywood actor Leonardo Dicaprio is born in Los Angeles. Dicaprio, is an American actor, producer and environmentalist. He has been drawn to the part of biopic interpretations and films of the period, and playing unconventional roles. Since 2019, his films have earned $ 7.2 billion worldwide, and he has been placed eight times in the annual ranking of the highest paid actors in the world. His awards include an Oscar and three Golden Globe Awards.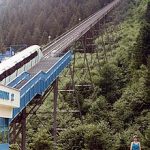 2000 – A human tragedy occurs in the Kaprun tunnel. The disaster started when a fire broke out on an ascending train in the Gletscherbahn Kaprun 2 tunnel in Kaprun, Austria on November 11, 2000. During this disaster, 155 people were killed (150 on the ascending train, 2 on the descent train and 3 at the station malor). There were 12 survivors (10 Germans and two Austrians) from the blazing train that was climbing. Most of the victims were skiers en route to the Kitzsteinhorn Glacier.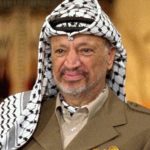 2004 – Palestinian leader Yasser Arafat dies at 75. Arafat, was a Palestinian political leader. He was Chairman of the Palestine Liberation Organization (PLO) from 1969 until his death. Arafat also held the post of President of the Palestinian National Authority (PNA) from 1994 to 2004. Ideologically an Arab nationalist, he was a founding member of the Fatah political party, which he led from 1959 to 2004. In 1994 he along with Israelis Yitzhak Rabin and Shimon Perez, won the Nobel Peace Prize.