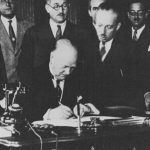 1931 – The Westminster Statute is established. During this statute, the British Parliament establishes legislative equality between the United Kingdom and the Commonwealth Dominions, including Australia, Canada, Newfoundland, New Zealand, South Africa and Ireland. This statute is still in force today. day.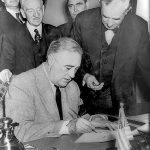 1941 – During World War II, Germany and Italy declare war on the United States. This happened, after the American statement to the Empire of Japan, after the attack on Pearl Harbor. The United States, on the other hand, in addition to Japan, is also declaring war on its allies, Germany and Italy.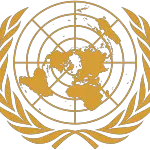 1946 – The United Nations Children's Fund (UNICEF) is established. The United Nations Children's Fund is a United Nations agency responsible for providing humanitarian and development assistance to children around the world. UNICEF is headquartered in Copenhagen.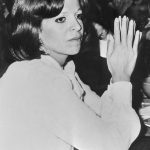 1950 – Christina Onassis is born in New York. Onassis, was a Greek-American businesswoman, and heiress to the wealth of the Onassis dynasty. She was the only daughter of Aristotle Onassis and Tina Onassis Niarchos. Her grandfather was Stavros G. Livanos, the founder of the Livanos shipping empire. She attended Headington School in Oxford and Queen's College, from 1968 to 1969.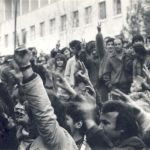 1990 – Demonstrations by students and workers throughout Albania begin, which eventually cause the fall of communism in the country. These demonstrations were led by the Democratic Party, which would take power a year later. The students meet with the President of the country, Ramiz Alia. They make their demands known to him. Officially, this would be the stage of Albania's secession from the communist regime.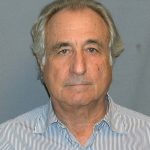 2008 – Bernard Madoff is arrested on charges of securities fraud in a $ 50 billion scheme. But in the days that followed, prosecutors estimated the fraud was worth $ 64.8 billion based on amounts in the accounts of Madoff's 4,800 clients as of Nov. 30, 2008.
2012 – Galina Vishnevskaya dies at the age of 86. Vishnevskaya, was a Russian opera singer and soprano, who was named People's Artist of the USSR in 1966. She was the wife of cellist Mstislav Rostropovich, and the mother of their two daughters, Olga and Elena Rostropovich. She will be remembered as one of the most famous sopranos in this country.