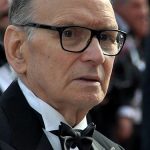 1928 – World-famous composer Ennio Morricone is born in Rome. Morricone, is a composer, orchestrator, and, conductor, writing in a wide range of musical styles. Since 1961, Morricone has composed over 400 soundtracks for cinema and television, as well as over 100 classics. His 1966 score for The Good, Bad and the Ugly is considered one of the most influential sounds in history, and was inducted into the Grammy Hall of Fame. Ennio Morricone has influenced many artists in terms of other styles and genres, including Hans Zimmer, Danger Mouse, Dire Straits, Muse, Metallica, and Radiohead.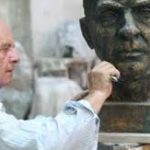 1936 – Muntaz Dhrami, the great Albanian sculptor, was born in Gjirokastra. Dhrami finished primary school and two secondary years in Gjirokastra. During the years 1953 – 1956, he studied at the Artistic High School "Jordan Misja" in Tirana where he defended his diploma. During the years 1956 – 1957 he worked as a model in the Porcelain cooperative. 1957 – 1961, continued his higher studies in sculpture at the Academy of Arts in St. Petersburg (Russia). In 1961 he defended his diploma at the Higher Institute of Arts in Tirana with the monumental group "Çerçiz Topulli" and "Mihal Grameno". In the period 1961 – 1976 he worked as a lecturer and as Dean at the Faculty of Figurative Arts at the Higher Institute of Arts in Tirana. Periodically detaches from duty as a lecturer and works as a freelance creator in the realization of some monuments.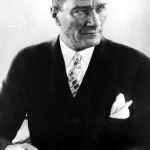 1938 – Mustafa Kemal Ataturk, the founder of modern Turkey, dies in Istanbul at the age of 57. Ataturk was a senior military man, statesman, revolutionary, author and founder of the Republic of Turkey, serving as its first President from 1923 until his death in 1938. Mustafa Kemal's leadership undertook comprehensive liberal reforms, which modernized Turkey into a secular, industrial nation. Ideologically a secularist and nationalist, his policies and theories became known as Kemalism.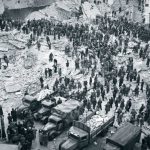 1940 – A magnitude 7.7 earthquake shakes Vrancea, Romania. As a result of these seismic tremors, nearly 1000 people would lose their lives, and over 4000 others would be injured. About 65,000 buildings would be destroyed. This would be one of the largest and most devastating earthquakes in the history of this country. The epicenter of this earthquake would be in the eastern part of Romania at a depth of 135 km. The tremors were also felt in countries such as Bulgaria, Yugoslavia, Greece, Hungary, and Poland.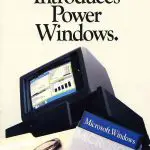 1983 – Bill Gates, the founder of Microsoft, creates the Windows 1.0 model. Windows 1.0 is a graphical operating system of the personal computer developed by the company, Microsoft. It functions as a graphical, 16-bit multitasking shell on top of an existing MS-DOS installation. It provides an environment that can run graphic programs designed for Windows as well as existing MS-DOS software. Its development was led by company founder Bill Gates after he saw a demonstration of a similar software program known as Visi on at COMDEX.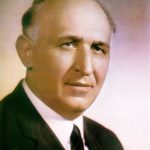 1990 – Bulgarian Communist leader Todor Zhivkov is ousted after 36 years to replace Petar Mladenov. Zhivkov was a Bulgarian politician who served as the de facto leader of the People's Republic of Bulgaria from 1954 to 1990 as Secretary General of the Bulgarian Communist Party. Mladenov, meanwhile, was a Bulgarian communist diplomat and politician. He was the last leader of the People's Republic of Bulgaria in 1990 and briefly the first President of the Republic of Bulgaria in the same year.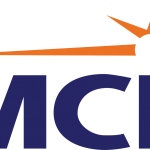 1997 – Famous American companies WorldCom and MCI Communication announce their merger and merger into a single company. That cost them $ 37 billion (the largest merger in U.S. history at the time). Worldcom, was an American telecommunications corporation and is currently a subsidiary of Verizon Communications, headquartered in Ashburn, Virginia. While MCI, was an American telecommunications company that led to the dissolution of AT & T monopolies of American telephony.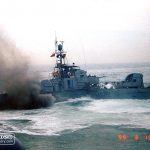 2009 – South Korean and North Korean patrol warships collide on Daecheong Island in the Yellow Sea. The incident began when a North Korean naval patrol boat crossed the demilitarized zone, which is not recognized by the KPRK. After two warnings from South Korean naval units, one of the South Korean patrol boats fired a warning shot. In response, the North Korean boat began firing on the South Korean ship. As a result of the exchange of fire, 8 North Korean sailors were killed.