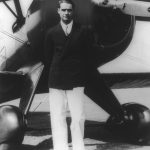 1938 – Howard Hughes begins a 91-hour worldwide flight that will set a new record. Howard Robard Hughes Jr. was a businessman, investor, record-breaking pilot, engineer, film director, and philanthropist, known throughout his life as one of the most successful individuals in the world.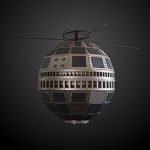 1962 – Telstar, the world's first communications satellite, is launched into orbit. He successfully transmitted through space the first television photographs, telephone calls and telegraphic images, and provided the first direct transatlantic source of television. After Telstar 1, two other models like it were launched into orbit.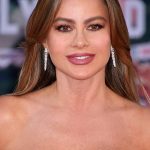 1972 – Born in Barranquilla, Sofia Vergara. Vergara is a Colombian-American actress, television producer, presenter and model. She was the highest rated actress on television in 2012, 2013, and 2016, and is the highest paid TV actress in the world since 2019. Vergara, has also debuted in America Got Talent.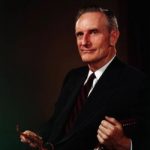 1978 – John D. Rockfeller III dies at the age of 72. Rockfeller, was a philanthropist and member of the third generation of the prominent Rockefeller family. He was the eldest son of philanthropists John D. Rockefeller Jr. and Abby Aldrich Rockefeller. His siblings were Abby, Nelson, Laurance, Winthrop and David.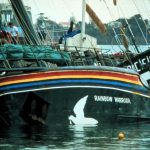 1985 – A Greenpeace ship "Rainbow Warrior" is bombed and sunk in the port of Auckland by French agents DGSE, killing Fernando Pereiran. France initially denied responsibility, but its two agents were apprehended by New Zealand Police and charged with arson, conspiracy to commit arson, intentional damage, and murder.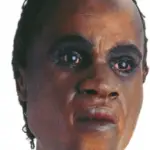 1997 – In London, scientists report the findings of DNA analysis of a Neanderthal skeleton that supports the "African theory" of human evolution, placing an "African Eve" 100,000 to 200,000 years ago. According to some archaeological studies, the first man to appear in the world, Hommo Sapiens, was in Africa.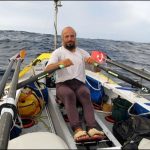 2007 – Erden Eruç launches the first single, human circulation around the world. The path he followed was 66,299 km or 41,196 mi, crossed the equator twice and all its longitudinal lines, and crossed over twelve pairs of antipodal points, fulfilling all the requirements for a true roundabout of the globe.