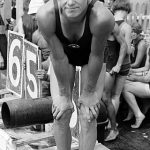 1922 – Johnny Weissmuller swims 100 meters freestyle in 58.6 seconds, breaking the world swimming record and the 'minute barrier'. Wissmuller was one of the fastest swimmers in the world from 1920-1930, winning five gold medals at the Olympic Games in the sport of swimming and a bronze medal for water polo.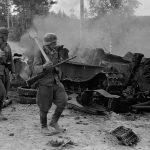 1944 – During the Sino-Soviet War, Finland wins the Battle of Tali-Ihantala, the largest battle ever fought in Northern Europe. The Red Army, meanwhile, withdraws its troops from Ihantala and digs into a defensive position, ending a several-day military offensive in Vyborg-Petrozavodsk.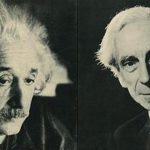 1955 – The Russell – Einstein Manifesto calls for a reduction in the risk of nuclear war. She underlined the dangers posed by nuclear weapons and called on world leaders to seek peaceful resolutions of international conflicts. Two of the most famous key signatories were, Bertrand Russell, and Albert Einstein.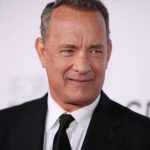 1956 – Born in California, Tom Hanks. Hanks, is an American actor and filmmaker. Known for his comic and dramatic roles, Hanks is one of the most recognizable movie stars worldwide, and is widely regarded as an American cultural icon. Hanks movies have amassed more than $ 5 billion.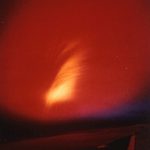 1962 – Starfish Prime tests the effects of a nuclear test at an orbital altitude. A Thor rocket carrying a W49 thermonuclear cap (designed by Los Alamos Science Laboratory) and an Mk. 2 reentry vehicles were launched from Johnston Atoll in the Pacific Ocean, about 900 miles (1500 km) southwest of the Hawaiian Islands.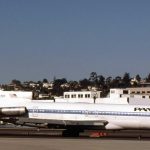 1982 – A Pan Am 759 civilian plane crashes in Kenner, Louisiana, killing all 145 people on board and eight others on the ground. This flight was planned to cross the airline between Miami and San Diego. The collision had the highest aviation casualties in 1982.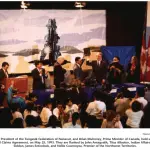 1993 – The Canadian Parliament passes the Nunavu Act, which led to the creation of the Nunavu in 1999, dividing northwestern territories into Arctic and sub-Arctic (Dene) lands based on a large popular plebiscite. This was the first large plebiscite of a Canadian region, conducted in the history of the Northwest Territories.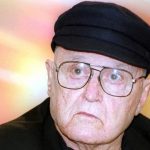 2002 – Rod Steiger dies at the age of 77. Steiger, was an American actor, notable for his portrayal of bad characters, often fickle and crazy. Some of his films are, Charlie On the Waterfront, The Pawnbroker, Oklahoma, Heat of Night, Doctor Zhivago, Waterloo, Last Days of Mussolini, End of Days, etc.