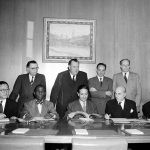 1948 – The Genocide Convention is formally ratified. The Convention on the Prevention and Punishment of the Crime of Genocide was adopted by the United Nations General Assembly on December 9, 1948 as Resolution 260 of the General Assembly. The Convention entered into force on 12 January 1951. As of May 2019, 150 states have ratified or acceded to this treaty.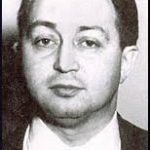 1950 – Harry Gold is sentenced to 30 years in prison for aiding and abetting Klaus Fuchs over information about the Manhattan Project for the Soviet Union. His testimony is later useful for the prosecution of Julius and Ethel Rosenberg. The latter two were sentenced to death on the same charge.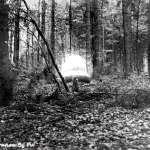 1965 – A fiery cannon is seen from Michigan in Pennsylvania, USA. Witnesses reported something crashing into the woods near Pittsburgh. The incident gained widespread fame in popular culture and ufology, with speculation ranging from meteors to debris from the Soviet Cosmos 96 space probe.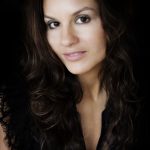 1969 – Born in New York, Kara DioGuardi. DioGuardi, is a singer, songwriter, and producer of Albanian origin. She has also served, as a lyricist, composer and a personality on television shows. DioGuardi, thanks to her talent, has been nominated for Grammy and Emmy awards. She served as a lawyer on American Idol for the eighth and ninth seasons.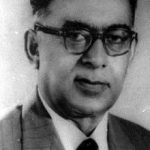 1970 – Feroz Khan Noon dies in Sargodha at the age of 77. Khan Noon, was the seventh Prime Minister of Pakistan, appointed on December 16, 1957 until his resignation, when Iskandar President Ali Mirza enacted martial law on October 8, 1958. Khan Noon was one of the founding fathers of Pakistan who helped create the federation of a nation-state.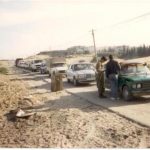 1987 – During the Israeli-Palestinian conflict, the First Intifada in the Gaza Strip and the West Bank begins. This intifada was a Palestinian uprising against the Israeli occupation of the West Bank and Gaza. The uprising lasted from December 1987 until the Madrid Conference in 1991, although it officially ended, in 1993, with the signing of the Oslo Accords.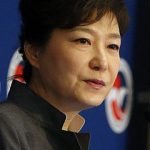 2016 – South Korean President Park Geun-hye was implicated in a major political scandal by the country's National Assembly. His deputy, Prime Minister Hwang Kyo-ahn, becomes acting president, but he later refused to run for a full presidential term. This would be one of the biggest political scandals in this country.