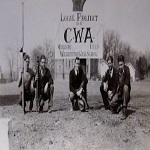 1933 – In the United States, during the Great Depression, US President Franklin D. Roosevelt unveils the Civil Service Administration. It was an organization created to create vacancies for more than 4 million unemployed people. The works were only temporary, only for the duration of the harsh winter of 1933–34. During the period of the Great Depression, millions of people lost their jobs as a result of the declining economic crisis of those years.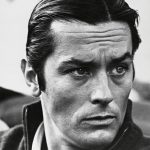 1935 – Famous actor Alain Delon is born in Sceaux, France. Delon, is known as one of the most prominent actors in Europe and screen symbols in the 60s. He received critical acclaim for his roles in films such as Plein Soleil, L'Eclisse, Leopard, The Yellow Rolls-Royce, Lost Command and Le Samourai. During his career Delon has worked with many well-known directors, including Luchino Visconti, Jean-Luc Godard, Jean-Pierre Melville, Michelangelo Antonioni and Louis Malle. He gained Swiss citizenship in 1999.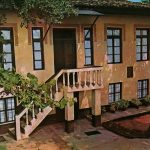 1941 – The Albanian Communist Party is founded in Tirana. Also known as the SNP, this political force would dominate political, economic, and social life in Albania for nearly half a century. Its chairman was elected Enver Hoxha, who would lead this party until his death in 1985. The Albanian Communist Party (which would later be called the Albanian Labor Party), its leader Enver Hoxha, and his successor, Ramiz Alia, would rule the country with an iron fist from November 1944 until March 1991.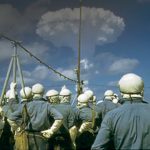 1957 – Britain launches the first successful test of a hydrogen bomb on the Kiritimati Islands in the Pacific Ocean. Also codenamed Grapple X, as the name of four series of British nuclear tests, and hydrogen bombs carried out in 1957 and 1958 on Malden Island and Kiritimati (Christmas Island) in the Pacific Ocean as part of the British hydrogen bomb program. Nine nuclear explosions were initiated, reaching the equivalent of 3 Megatons.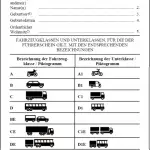 1968 – The Vienna Convention on Road Traffic is signed in Austria. This convention was signed to facilitate international road traffic and increase road safety by standardizing uniform traffic rules between the signatories. It entered into force on 21 May 1977. The Convention has been ratified by 78 countries, but those who have not ratified the Convention may still be parties to the 1949 Road Traffic Convention. This conference also produced the Convention on Road Signs and Signals.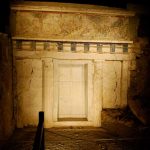 1977 – Manolis Andronikos, a Greek archaeologist and professor at Aristotle University of Thessaloniki, discovers the tomb of King Philip II of Macedonia in Vergina. This archaeological discovery was considered one of the greatest of the twentieth century on the European continent. The tomb of Philip II, was intact and contained many valuable items, such as a golden larnax. Finds from this tomb were later included in the traveling exhibition "The Search for Alexander", displayed in four cities of the United States from 1980 to 1982.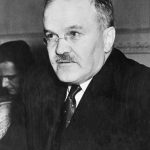 1986 – Soviet politician Vyacheslav Molotov dies in Moscow at the age of 96. Molotov, was a Soviet politician and diplomat. He was a leading figure in the Soviet government since the 1920s, when he rose to power as a supporter of Joseph Stalin. Molotov served as Prime Minister from 1930 to 1941, and as Minister of Foreign Affairs from 1939 to 1949 and from 1953 to 1956. He served as Deputy Prime Minister from 1942 to 1957, when he was dismissed from the Presidium of the Central Committee by Nikita Khrushchev. Molotov was removed from all positions in 1961.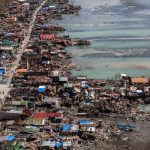 2013 – In Southeast Asia Philippines, Typhoon Haiyan, one of the strongest tropical cyclones ever recorded, hits the Visayas region. According to the calculations of international meteorologists, the wind of this typhoon would blow at a speed of 250 to 300 km per hour. The storm left at least 6,340 people dead with over 1,000 still missing. It caused $ 2.86 billion in economic damage. United Nations experts estimate that nearly 12 million people were directly or indirectly affected by the typhoon.