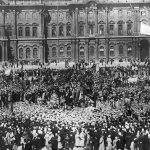 1917 – The Gregorian calendar marks the beginning of the October Revolution. On this date in 1917, the Bolsheviks, led by Vladimir Lenin, attack the Winter Palace in Saint Petersburg. The revolution was led by the Bolsheviks, who used their influence in the Petrograd Soviet to organize the armed forces. Bolshevik Red Guard forces began occupying government buildings on November 7, 1917. The next day, the Winter Palace (the seat of the Provisional Government located in Petrograd, then the capital of Russia) was surrendered.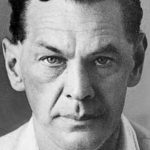 1944 – Famous Soviet agent Richard Sorge is hanged along with 34 members of his espionage group by Japanese troops. Sorge, was a German journalist and Soviet military intelligence officer, active before and during World War II. He worked secretly as a German journalist accredited in two countries, Nazi Germany and the Empire of Japan. A number of celebrities considered him one of the most accomplished spies. Sorge in 1941, provided information about Adolf Hitler's plan to attack the Soviet Union.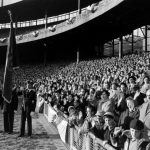 1954 – In the United States, Ceasefire Day becomes Veterans Day. This is a federal holiday in the US, and is commemorated, every year on November 11, in honor of military veterans, namely persons who have served in the United States Armed Forces. This coincides with other holidays including Armistice Day and Remembrance Day which are celebrated in other countries marking the anniversary of the end of the First World War.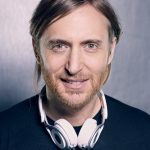 1967 – David Guetta is born in Paris. Guetta is a French DJ, music programmer, record producer and songwriter. He has sold over nine million albums and thirty million singles worldwide. In 2011, Guetta was voted the number one DJ in the DJ Mag Top 100 DJ poll. In 2013, Billboard crowned "When Love Takes Over" as the number one dance-pop collaboration of all time.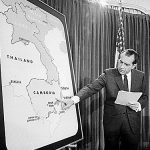 1973 – A US Congress overturns President Richard M. Nixon's veto of a Resolution of the Powers of War. This veto limited the presidential power to wage war without the approval of Congress. With one-third of the vote in each chamber, Congress overturned the veto and enacted the joint resolution into law on November 7, 1973. The bill provides for the President to send the Armed Forces into action abroad only after Congress declares war. .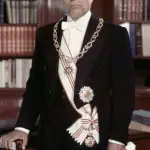 1987 – In Tunisia, North Africa, President Habib Bourguiba is ousted and replaced by Prime Minister Zine El Abidine Ben Ali. The end of his 30-year rule was marked by a successive war and the rise of Islamic clientelism, which culminated in his ouster by his prime minister, Zine El Abidine Ben Ali, on November 7, 1987. He later was held under house arrest at a residence in Monastir, where he remained until his death on April 6, 2000, and was buried in a mausoleum he had previously built there.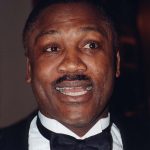 2011 – Famous American boxer Joe Frazier dies in Philadelphia at the age of 67. Faizer, nicknamed "Smokin Joe", was an American professional boxer who competed from 1965 to 1981. He reigned as the undisputed heavyweight champion from 1970 to 1973, and as an amateur won a gold medal in 1964 Summer Olympics. Frazier was known for his strength, endurance, workforce, and relentless fighting style and pressure.