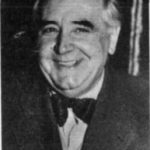 1893 – Miroslav Krleza is born in Zagreb. Krleza, was a Croatian writer and a prominent figure in the cultural life of the Croatian nation. He is considered to be the greatest Croatian writer of the 20th century and beyond. Some of his works are, Hrvatski bog Mars, Gospoda Glembajevi, Povratak Filipa Latinovicza, Balade Petrice Kerempuha.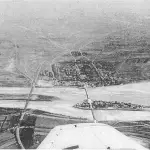 1937 – The Marco Polo Bridge incident provides the Imperial Japanese Army with a pretext for launching the Second Sino-Japanese War. The war between China and Japan would last 8 years and would have extremely serious human and material consequences for both sides. It would be completed in 1945, with the full withdrawal of Japanese troops.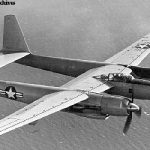 1946 – Famous aviator Howard Hughes is seriously injured when his prototype XF-11 reconnaissance aircraft crashes in a Beverly Hills neighborhood. The Hughes XF-11 was a prototype military reconnaissance aircraft designed and flown by Howard Hughes and built by the Hughes Aircraft for the United States Army Air Force.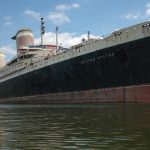 1952 – The SS United Staes crosses the Bishop Rock on its first voyage, breaking the transatlantic speed record to become the fastest passenger ship in the world. SS United States, is a transoceanic built in 1950-51 for United States lines at a cost of $ 80 million.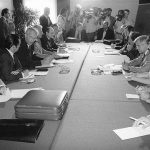 1991 – During the Yugoslav Civil War, the Brioni Agreement ends Slovenia's ten-day independence war against the rest of the Socialist Federal Republic of Yugoslavia. Slovenia, Croatia agree to suspend activities stemming from their June 25th declaration of independence for a period of three months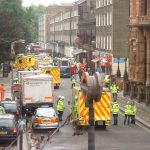 2005 – A series of four explosions occur in London's transport system, killing 56 people, including four suicide bombers, and injuring more than 700 others. These terrorist attacks were carried out by the Al Qaeda organization. They aimed to force Britain to withdraw militarily from the Middle East.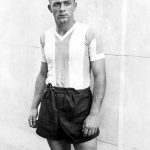 2014 – Alfredo Di Stefano dies at the age of 88. was an Argentine footballer and professional coach. He is regarded as one of the best footballers of all time, and is best known for his achievements with Real Madrid, where he was instrumental in the club's dominance in the European Cup and La Liga during the 1950s.